Nacho opens scoring for Real Madrid with sharp free-kick
El lateral del Madrid ejecutó una falta para adelantar al Madrid. Nadie solicitó la barrera y pilló al Sevilla y Sergio Rico despistadosPSG - Real Madrid: Champions League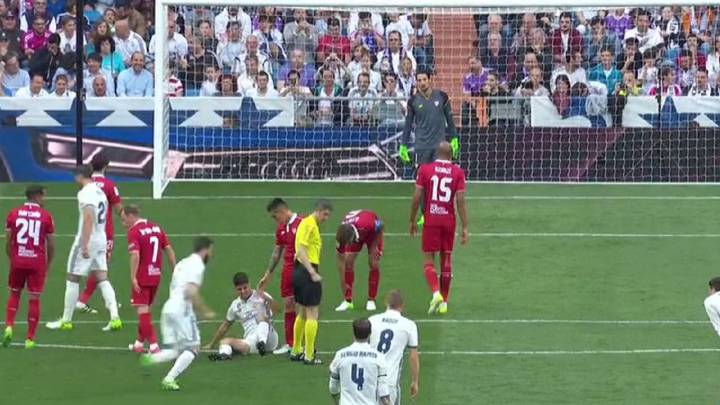 A foul just outside the area on Asensio allowed a fast-thinking Nacho to give Real Madrid the lead over Sevilla in their LaLiga match at the Bernabéu. While the Sevilla defenders and their goalkeeper Sergio Rico were organising themselves for what they thought would be a Cristiano Ronaldo missile, Nacho realised nobody on his side had asked for a wall, and took the free-kick himself, sending it straight into the right hand corner.
Referee: Nacho's goal correctly given
According to our resident referee Iturralde González, Real Madrid's goal was correctly given, as the request for the distance to be measured to the wall has to come from the attacking side, not the defending team. If no such request is made the attacking side are free to take the free-kick as fast as they want, always provided it's taken from the right place and isn't moving when struck, as was the case with Nacho's free-kick.
Nacho's goal meant that Real Madrid set a new consecutive scoring record in Europe's five big leagues, having hit the back of the net in 62 games in a row.