James: Manchester United deal to be announced on Sunday - report
Radio Caracol says James Rodríguez's transfer to Old Trafford will be made public following Real Madrid's last LaLiga fixture of the seasonChina vs Wales: China Cup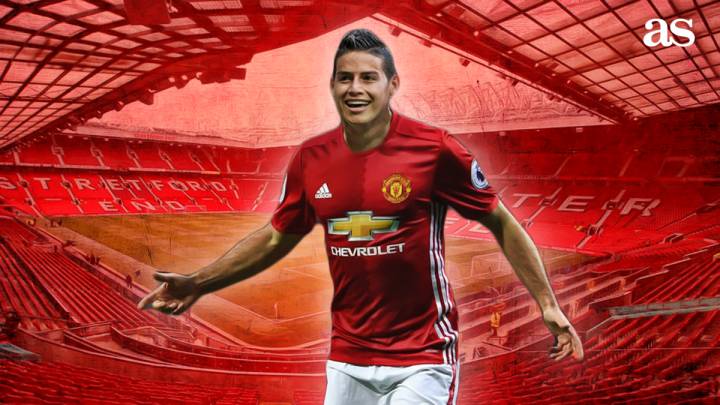 James Rodríguez's move to Manchester United is to be announced as early as this weekend, according to a report in the Real Madrid player's native Colombia.
Radio Caracol says the 25-year-old's Old Trafford deal is to be made public following Real's final match of the LaLiga season, at Málaga on Sunday evening.
James Rodríguez set to team up with José Mourinho
Last week, Colombian radio station RCN Radio revealed that James, who has struggled for regular game time at the Santiago Bernabéu over the past two campaigns, has reached an initial agreement to sign for United.
Real Madrid planning not to make it official until after Cardiff
However, AS understands that Real intend not to confirm the Colombia star's exit until after they have played the Champions League final on 3 June.
James in seeming 'adiós' to Real Madrid fans
The midfielder, who has been at Los Blancos since 2014, appeared to say goodbye to the club's supporters when he was substituted in Sunday's home league win over Sevilla, stopping to applaud all four corners of the stadium.