Javi Moreno miffed with Alavés for not being invited to Cup final
The former player, a club legend, and one of the heroes of the 2001 UEFA Cup final, admitted that he feels sad that Alavés have forgotten their ex-players.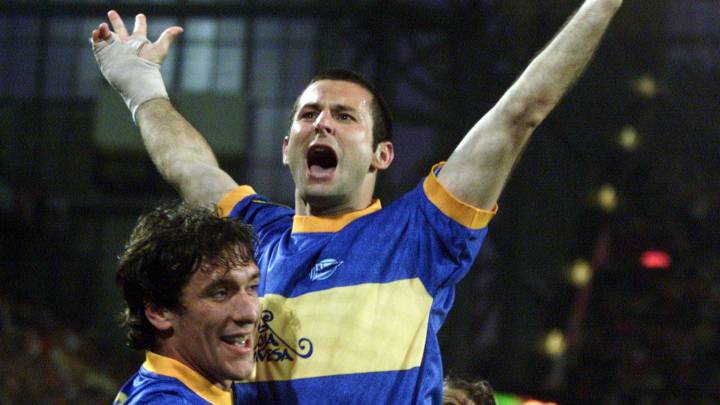 Former Alavés striker Javi Moreno was the special guest on Cadena SER's El Larguero programme last night together with Óscar Téllez.
Javi Moreno, a legend at Alavés, not invited to Cup final
The 42-year-old was part of the famous giant-killing Alavés side which memorably reached the UEFA Cup final in 2001, where they played out an epic, nine-goal thriller with Liverpool. He scored two goals in as many minutes in that final - 16 years ago to this day, and was one of the best players in the league that season, hitting 28 goals for the club between the league, Copa and UEFA Cup, before signing for AC Milan.
Moreno will be supporting his old club all the way in this month's Copa del Rey final against Barcelona: "I hope that on 27th May, football gives Alavés what it denied us on 16th May 2001", he explained.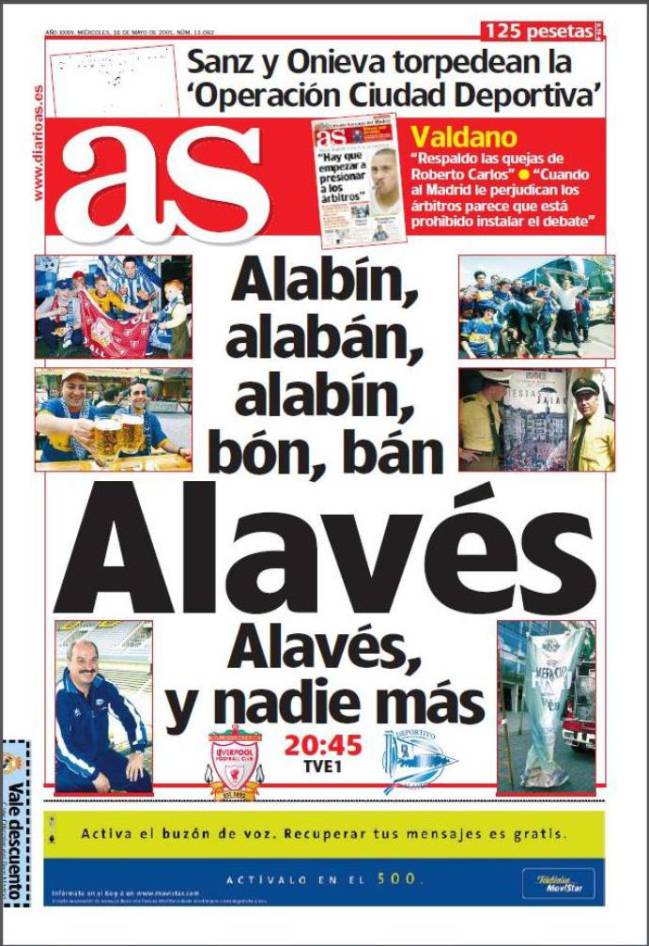 Key date in Alavés' club history
However, despite his legendary status among Alavés fans, Moreno admits to feeling a little disappointed that the club hasn't had the decency to invite him and other former players along to the Calderón for what will be only their second final in club history. "I think we are an important part of the club and they could have been a bit more thoughtful and invited us to the final".
After hanging up his boots in 2009, Javi Moreno got his coaching license and up until a few months ago was manager of Alcorcón B. One day he hopes he can return to Vitoria to take the reins at Alavés: "I'd love to coach Alavés one day, but I think it's difficult. Football has changed a lot".