Sandro chooses Atlético Madrid over Everton and Sevilla
'Estadio Deportivo' report that the Málaga player has chosen his next destination: Atlético - although the Rojiblancos await the decision from CAS on their transfer ban.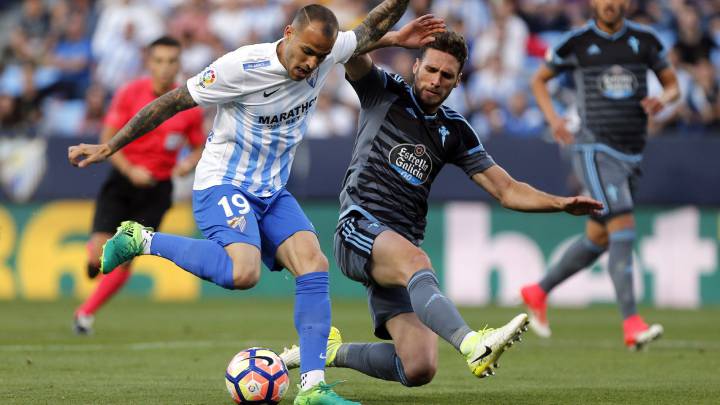 Sandro has made up his mind where he wants to play next season - Atlético de Madrid. Estadio Deportivo reports that the Málaga forward has been swayed by Atlético's offer - the only snag is that the Rojiblancos are still disqualified from signing anyone until their FIFA transfer ban is lifted - the club is still waiting for the Court of Arbitration for Sport to deliver its verdict, allowing them to bring in new players in the next inscription period.
Sevilla's efforts to sign Sandro come to nothing
Half of Europe has been on Sandro's trail. The 21-year-old's bargain buy-out clause, set at a low six million euros, together with his impressive performances and goals in his debut season with Málaga attracted attention from Liverpool, Tottenham, Everton, Sevilla and Villarreal among others. Sevilla made a huge effort to lure the player but it seems Sandro wants to play for Atlético. No one is talking about transfers at the Calderón at the moment and that will continue until the CAS delivers its decision on Atleti's appeal.
Atlético are looking to bolster their midfield and attack this summer as finding the net has been the team's main weakness this season. Sandro would be the perfect compliment to the out-and-out striker who Atleti also hope to bring in in the next transfer window.