Monaco convinced Mbappé will stay at the Stade Louis II
The club's vice-president, Vadim Vasyliev, has vowed to hang on to his prized asset and even Prince Albert has weighed in on the matter.
Monaco were proclaimed champions of Ligue 1 for the first time in 17 years on Wednesday night with one game to spare and once again in a stunning season for the principality club Kylian Mbappé was one of the stars of the show in the 2-0 victory over Saint Etienne.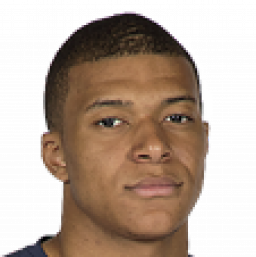 After the match Monaco vice-president Vadim Vasyliev took the opportunity to state his confidence that the in-demand France international would remain at the Stade Louis II for at least another season amid interest from Real Madrid and a host of other clubs.
Prince Albert II: "Mbappé wants to stay"
Describing the 18-year-old as "Ronaldoesque," Vasyliev said: "Everything is going well with Kylian. It's our intention that he stays here and I think we will make the right decision. We'll do everything in our power to hold onto him, but it depends on the player as well as the club."
Even Prince Albert II has had his say on the situation and agreed that Monaco will be able to enjoy Mbappé's skill during 2017-18: "Mbappé wants to stay," the reigning monarch said.
Mbappé's breakthrough season has been staggering by any standards. The striker has played 43 games in all competitions and bagged 26 goals and 14 assists.