Barcelona 4 - 2 Eibar: As it happened, goals, match report
Inui scored twice to put Eibar in the lead, but Barça recovered through Messi (2), Suárez, and Juncà (OG). Madrid's win in Málaga means the league changes handsBarcelona vs Valencia: Copa del Rey semi-final 17/18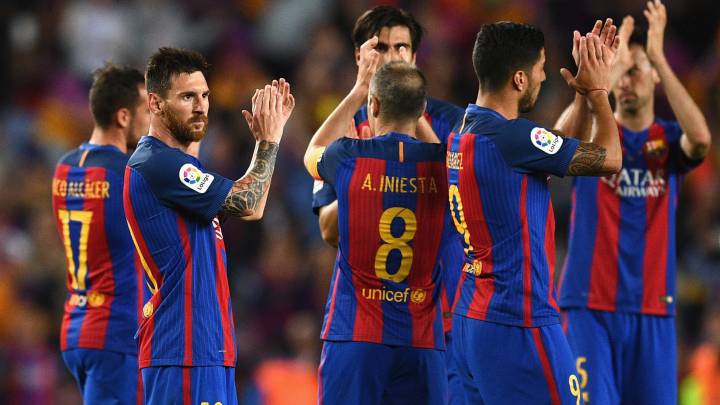 Barcelona 4 - 2 Eibar: match report
Barça recovered from an early scare to beat a resilient Eibar side, but it was not enough to win a third consecutive LaLiga title. This season, the trophy goes to the capital. Real Madrid's 0-2 win at Málaga means that Los Blancos will win the league for the first time since 2011-12.
Luis Enrique, managing Barcelona for the last time, came in to the match knowing that with his team three points behind Real Madrid in the title race, a win alone would not be enough. Barça also needed Málaga to do them a favour, and it was not to be.
Eibar had lost to Barcelona in all five of their previous LaLiga meetings. Yet, for a long time, it did not seem likely that Barcelona would see out their objective for the evening. Japanese winger Takashi Inui scored two well-finished goals to give the visitors a shock lead, before an unlucky own goal by Juncà gave Barcelona a foothold in the match. Messi (2) and Suárez completed the scoring for Barça, who were awarded two soft penalties, one of which saw Eibar defender Ander Capa sent off for a second yellow card.
The two teams emerged to the Camp Nou turf beneath a vast tifo, paying tribute to outgoing manager Luis Enrique. Yet it was Eibar that made the brighter start. The Basque team were adventurous and bold. Coach José Luis Mendilibar set them up in an attacking 4-4-2 formation, with an emphasis on harrying the Barcelona players when the home side had possession.
After seven minutes, that positivity delivered a goal. Ander Capa, energetic at right-back, sent a searching cross to the far post. Inui arrived, and crisply guided the bouncing ball in to Ter Stegen's net, via a touch off the crossbar.
It did not look like the lead would last. Two minutes later, Suárez sprung the offside trap and galloped towards goal. The Uruguayan marksman, usually clinical, got his finish all wrong. His outside-of-the-boot shot skewed wide of Yoel's goal. Rather than focusing Barça's attention, the miss set the tone for the rest of the half. A combination of inspired goalkeeping from Yoel, and profligacy from Barcelona's attacking trident, caused frustration to grow within Camp Nou. In the crowd, fans were plugged in to radio sets, eager for news from the south. It wasn't good. Real Madrid were in the lead. The title was leaving Catalonia.
Half time came and went, and still Barcelona trailed. Eibar were suffocating the home side with an intense, high press. They hunted Barça defenders like a pack of wolves.
At the other end, Yoel kept Eibar in the lead. He flung himself across his goal to deny Iniesta, not once, but twice.
And then came the second. Kike laid the ball to an onrushing Inui, and he rasped an unstoppable drive in to the top corner, glancing off the crossbar on the way in. It was even better than his first goal, crashing off the bar and hitting the ground before bouncing up to the roof of the net. Players in blue and red held their heads in their hands.
Yet Barcelona, eventually, got their goal. It came just two minutes later, in unfortunate fashion for Eibar. Neymar's low shot cannoned off the post, and Juncà, retreating towards goal, could not get out of the way. The ball bobbled agonizingly over the line.
That slice of fortune gave the home side hope. They switched on, launching wave after wave of attack. Six minutes later, Alba tumbled in the box and referee Hernández Hernández pointed to the penalty spot. It was an inexplicable decision; Alba had stubbed the turf and tripped over himself. Messi stood over the ball, hands on hips. His shot was hard, and to the right. But Yoel was in no mood to be beaten. He hurled himself to his left, and tipped the ball over with a magnificent, strong fist.
Barcelona did not have to wait long for the equaliser. Eibar were tired. Magnificent for so long, they could not sustain that level of performance. Neymar curled a corner to the head of Paco Alcácer, who glanced the ball to Suárez to turn in at the far post.
It was one-way traffic by this stage. One minute later, Neymar surged in to the box and fell under the challenge of Ander Capa. Again, the referee awarded a penalty. Again, it was soft. Capa received his second yellow card of the evening, and trudged down the tunnel as Messi swept the ball in to net.
The match lulled. Eibar knew they were beaten, Barça knew that their victory would be in vain. Messi added gloss to the victory in added time. It was sensational goal that from Messi. But from him, it just seems normal. He picked the ball up just inside the Eibar half, and weaved his way through dumbstruck players, before finding the bottom corner. It was a gorgeous goal, but a hollow one.
Just under 1000 kilometers south-west, Real Madrid had seen off Málaga. The league heads to Madrid after two years in the Camp Nou trophy cabinet. The fairy-tale ending to Luis Enrique's spell at Barcelona was not to be.
Barcelona 4 - 2 Eibar: second half as it happened
90'+3' The full-time whistle goes. Barcelona win, but it isn't enough to prize the league from Real Madrid's hands. 
90'+3' Kike sinks to his knees. He nods wide of goal from a free header. That'll be Eibar's last chance. 
90'+2' GOAALLL! Now Barcelona have their fourth, Messi with it. The Argentine slinging a right-footed shot in to the bottom corner after a spectacular, mazy run. 
90' Three minutes of additional time. 
90' Barcelona looked well-set for a fourth on the counter attack, but Neymar cut back on himself rather than freeing Suárez, and ran in to a crowd of players. 
89' In the first half, Eibar looked like they had about 15 players, Barça couldn't escape their attention. Now, the roles have reversed. 
88' Messi swings in a free-kick after Arbilla had fouled Neymar. Umtiti leaps, but Eibar manage to clear their lines. 
86' The match has lulled. Eibar look utterly knackered, while Barcelona are seeing the game out for a victory (probably in the knowledge that it won't be enough).
84' Eibar sub: Escalante off, Rivera on. 
84' Well, Eibar will probably lose tonight. But they've scored more goals in this game than they have in their previous five against Barça. 
83' Messi puts the ball in the net with an elaborate flick, but he's offside. 
80' Suárez is hobbling tentatively, and massaging his knee. He looks uncomfortable, but has shown himself willing to play through the pain barrier on many occasions. It was Gálvez' challenge that did the damage. 
78' Eibar look a tad ragged. They're shell-shocked after conceding that quickfire treble. Barcelona are dominating possession and territory. 
77' Eibar sub in response to that red card: Enrich off, Galvez on. 
76' GOL GOL GOL! Messi makes no mistake this time, sending the ball hard to Yoel's left. The wheels have come off for Eibar.
74' PENALTY AND A RED CARD. Capa fouls Neymar, and received his second yellow.
73' GOAL! Barcelona have their equaliser! Alcacer nods on Neymar's corner at the near post, and Suárez turns the ball in from close range at the back. 
71' Barça sub: Rakitic off, Alcacer on.
70' YOEL SAVES! It was a well struck shot from Messi, but what a stop from the 'keeper. He flew to his left, and with a iron-punch of his right hand, deflects the ball over the bar. 
69' PENALTY TO BARÇA. Alba adjudged to have been fouled. There appeared to be nobody around him. 
68' Eibar sub: Peña off, Pedro León takes his place. 
66' Ooooh, just wide from Neymar. He receives the ball from Messi in the box, cuts back on himself, and flashes a wicked shot inches wide of the near post. 
64' Barça launch another attack, resulting in a corner. They've got the bit between their teeth for a second goal. The first one felt like a bit of a psychological barrier, after so many guilt-edged misses. 
63' GOAAALLL! Barça have one, and it's so unfortunate for Eibar. Neymar slides the ball against the post, and running back towards his own goal, Juncà turns it in. 
61' WHAT A SCREAMER! GOAAALLLL! Unui with another, and it's an absolute thunder bolt! Kike lays the ball off to him, and he thrashes the bouncing ball off the cross bar. Ter Stegen helpless to stop that. Sensation finish.
58' If Eibar emerge from this with three points, they should all ride out of the stadium on motorbikes with Steve McQueen masks on. 
56' Messi holds his head in his hands, he has missed the sitter to end all sitters. Suárez selflessly squares the ball to him. Two yards out, he misses the bottom corner and chips the ball wide, beyond a diving Yoel. Surely one of these clear cut Barcelona chances will amount to something soon. Surely!?
55' Arbilla has hurt himself in the process of executing a wonderful last-ditch tackle, to deny Suárez a clear run on goal. He trapped the ball mid-dive, but appeared to turn his ankle at the same time. It was a painful one, but he should be able to continue. 
54' Peña goes in to the book. 
52' Iniesta shoots again... Yoel is equal to it again. Messi embarks on a run, shifting the ball between his right and left feet in the blink of an eye. Peña gets a touch to it, but only directs the ball in to the path of Iniesta. His snapshot is good, but Yoel's save is better. 
52' Ter Stegen is as cool as a cucumber there. He charged out of his box, and then feigned to clear, allowing the ball to roll out for a goal kick. 
50' Oooft, Yoel flings himself to the left in order to save Iniesta's fierce drive. Suárez scampers to recover possession, but his cut back finds an Eibar defender. 
49' Barcelona have recovered from that early scare to settle in to a nice spell of possession.
46' Eibar start the second half in the same way they approached the first - closing down the Barça defence like a pack of tactically-intelligent rabid wolves. Unui seizes on the ball, and shoots from a narrow angle. Ter Stegen is forced in to a save. 
46' The second half is go! 
  Barcelona half-time sub: Andre Gomes on, Sergi Roberto off. 
Barça have registered six shots. Which may not seem like many, but they've all been decent chances. No long-range pop-shot stuff. Yoel has been equal to everything so far. 
Over in Málaga, Real Madrid are winning 0-1, courtesy of that man Cristiano Ronaldo. That means that as things stand, Barcelona are six points behind their rivals. 
Ter Stegen grabs the post in disbelief as Inui opens  the scoring, with a little help from the crossbar.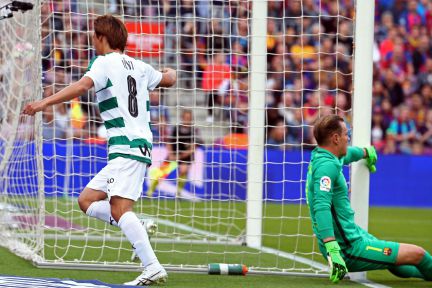 Phew, that was an action packed half. Eibar have been incredibly positive, and it has paid off. That said, Barcelona have been wasteful in front of goal. Suárez has been uncharacteristically profligate. 
45' HT. 
45' Eibar come painfully close to making it 0-2. Inui cuts in from the right and sends a rasping shot towards the bottom corner. Ter Stegen pats it away, but only in to the path of Enrich. Under pressure from Alba, he conspires to miss from three yards. Up at the other end, Suárez is once again thwarted by Yoel. 
42' Rakitic clips a long ball forward to Busquets, of all people. He is exposed by Capa in a foot race, but recovers to win the ball back and find Messi on the edge of the box. Barça's talisman tries to thread a cute ball through to Iniesta, but it is a touch behind him, and Yoel claims. 
40' Inui makes a surge down the left. He gets the better of Roberto and makes it to the byline, but Marlon gets his positioning spot on, and clears for a corner. There's a lot of wrestling in the box, and Barça eventually clear for another corner. 
38' Neymar tries to go all the way alone. He bamboozles Capa with a pair of silky stepovers, before accelerating in to the box. He looks to beat Yoel from an acute angle, but the 'keeper blocks the ball, sending it high in to the air, and gets up to punch clear. 
36' Ooof, the Barcelona players were queueing up to score there. Suárez shoots from the edge of the box, one-on-one, but Yoel turns it around the post. Eibar clear the corner, but then concede a free-kick in Messi territory. The Argentine plays an elaborate one-two with Iniesta, before heading in to the side netting. 
35' When Alba has the ball at left-back, Peña pushes forward to form a front three for Eibar. When Roberto has the ball on the other side, Inui presses forward. The result is that Barça have no time on the ball to mount attacks from the back. Really smart tactic from Mendilibar. 
33' Half-chance for Barça... Messi lays the ball to Roberto on the overlap, who cuts it back to Rakitic just inside the box. His shot is smothered at the second attempt by Yoel. 
32' Eibar effectively have four players (Inui, Enrich, Kike, Peña) lingering forward at all times. In the school playground, they'd get accused of goal-hanging. But it's going pretty well for them so far at Camp Nou. 
30' Ander Capa is booked. Iniesta knocked the ball past him, Capa knocked Iniesta in to next week. 
29' Last ditch stuff from Lejeune. He slides to block a through-ball to Suárez, and swivels on the ground, break-dance style, to clear the ball away from Suárez, who had returned for a second bite of the cherry.
27' Penalty shout for Barça is waved away by the referee. Alba bursts down the wing and cuts the ball back to Neymar. It's slightly behind him, and under close attention from Juncà, he hurls himself to the ground. Correct decision. 
24' Dani García with a full-blooded tackle on Rakitic. He got a bit of the ball, absolutely all of the man, and a stern word from referee Hernández Hernández.
23' Neymar and Capa go shoulder to shoulder on the touchline. It's the Eibar man who comes out the strongest, nudging Neymar so he miscontrols the ball out of play.
22' Eibar are pressing Barcelona very high up the pitch. It's making it difficult for Barça to play out from the back, but once they get beyond that initial line of Eibar players, there is a lot of space to attack. 
21' Messi is feeling his way in to the game. The Argentine was anonymous for the first 15 minutes, but is now occuping some nice positions. Neymar scoops the ball through to him, but Messi is just offside. 
19' Escalante is booked for a late challenge on Busquets. No questions there. The only surprising thing is that Messi miscontrolled the ball, causing it to be there to be won. 
18' Messi makes his first real contribution of the match. He picks up the ball on the right, shimmies forward, and sends a low cross in to the six-yard box. He doesn't judge it quite right, and Yoel gathers. 
16' Ander Capa is making Neymar fully aware of his presence. He's constantly nibbling at the Brazilian, not giving him and inch of space to operate. 
14' GOAA... no. The offside flag is up. Iniesta threads the ball to an overlapping Alba, who crosses to Suárez, who scores. But Alba was a few yards offside. 
13' Suárez has another crack. Roberto plays the ball in to his feet, just outside the box. He spins, evading the attention of Arbilla, before skewing a left-footed punt well wide. 
11' Eibar gallop forward again. They're going gung-ho for this! Peña runs clear on the right flank, and Umtiti deflects his cross behind for a corner, which barça clear. The home side need to grasp control of this game. Eibar have looked far more switched on so far. 
9' Barça close to an immediate equaliser, and how did Suárez not score?! The Uruguayan is through one-on-one, and with plenty of time to pick his spot, he scoops the ball wide with the outside of his right boot. A water bottle next to the goal bears the full brunt of his fury. 
7' GOAAAALLL! Inui! The Japanese winger drifts in at the far post and turns in Capa's cross via the bar! A smartly-taken half volley. 
6' With this 4-4-2 formation, Eibar are being outnumbered in midfield. Yet with those two strikers eagerly supported by Peña and Inui on the wings, they have already threatened on the break. 
5' Eibar counter again after a Barcelona corner was nodded clear at the near post. Enrich wsa looking for Inui on the left wing, but Roberto got back to recover. 
3' Rakitic looks to slip the ball through to Suárez, but the Uruguayan didn't bend his run quite enough. The offside flag goes up. 
2' Eibar are the first to get forward! Kike is played in, and for a moment, it looks like he'll be through one-on-one. He doesn't quite have the pace to get away from Umtiti, and the Frenchman gets back to recover. An early warning sign for the home side. 
1' Off we go! Barça get us underway and settle in to a possession. 
Señor Hernández Hernández will be the man with the whistle between his lips. 
Here come the teams! A huge tifo of Luis Enrique is unravelled on to the fans accompanied by #ForeverLucho. 
Eibar are lining up tonight in a lovely green-and-white hooped shirt. Yeovil Town-esque. 
Right then, chaps and chapesses, six minutes to go. Here's a reminder of how and where you can watch tonight's match (the best option is, of course, to stay right here with us).
Barça are counting on Málaga to do them a favour down on the south coast. In the form of the prolific Sandro Ramírez, Barça have an ex-academy product in the Málaga team, and he is keen to do his former club a favour.
Tonight will be Luis Enrique's last match in the dugout at Camp Nou. Reports suggest that Ernesto Valverde has agreed to be his successor. 
 Takashi Inui will line up on the left side of midfield for Eibar. The Japanese winger was unavailable for Eibar earlier this season, because he had to travel back to Japan in order to form part of the delegation that greeted the Spanish royal family's state visit. 
The Barça players are trotting out on to the turf to start their warm up. Earlier, Luis Suárez strolled in to the stadium with his hand grasped around his yerba mate - a true Uruguayan, that boy. 
Barcelona have scored at least three goals in their last seven La Liga matches at Camp Nou. Brace yourselves, Eibar...
If you want to keep an eye on both Barcelona and Real Madrid, for a full AS English final day bonanza experience, you can! Robbie will be bringing you incisive commentary, analysis, and maybe even a sprinkling of wit, from Málaga v Real Madrid. 
Such is the charm of Eibar's recent rise to the Spanish first division, that Euan McTear has written a book about it, 'Eibar the Brave'.  
It's fair to say that history is not on Eibar's side in the fixture. They have faced Barça five times so far, losing on each occasion. Along the way, they have scored just one goal, and conceded 16.
The big man, Gerard Piqué, is the only notable absentee for Barcelona (we already knew that Mascherano would be out). He returned to training on Friday, prompting suggestions that he would be fit to return. His absence means Marlon will play alongside Umtiti. The young Brazilian looked comfortable against Las Palmas, but he didn't have a great deal to do. 
Here's the full run-down on those Barcelona and Eibar line-ups...
The final whistle has blown, for the final time in La Liga, at the Calderón. Atlético beat Athletic 3-1. We'll miss this place...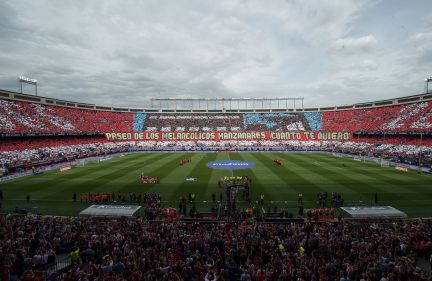 In slightly more left-field football news, Gerard Piqué has said that he wants to set up his own 'media for the players', after he was falsely accused of being caught speeding by the English press.  
Only six times has the LaLiga leader thrown away the title on the final day, on the 35 occasions that the league has gone down to the final day. 'Who were they!?' you cry, well, find out here. 
A reminder that Barcelona beat Las Palmas on Gran Canaria last weekend, to ensure that LaLiga will be decided this evening.
French defender Florian Lejeune will be key for Eibar. He's the man who knits their defence together - and it will need to be very tightly knitted at Camp Nou. He has arrived at Eibar via a curious path. He joined Manchester City from Girona, never played a game at the Etihad, rejoined Girona on loan, before arriving in the Basque Country.
Eibar have had a superb season. But they could make it better still... The Basque club could yet finish in eight position in LaLiga, which would constitute a record position. In 2014-15, their first in the top flight, Eibar finished in 18th but were saved by the skin of their teeth as Elche were relegated for economic mismanagement. In 2015-16, they secured 14th spot.
For those wondering what 'El Diego' is getting up to these days... he recently took up a coaching division in the UAE second division, with Al Fujairah.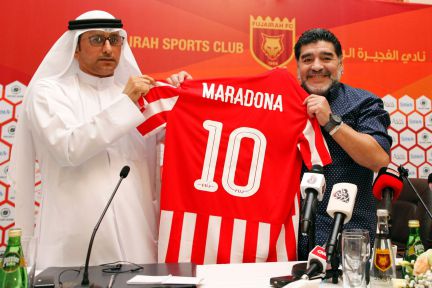 Two legends of the game, two Argentines, and two players who have pulled on the Barcelona shirt. Diego Armando Maradona, and Lionel Messi. But which was the better player, can they even be compared? Barney Ronay argues in The Guardian that comparisons are futile.
Barcelona are feeling rather nostalgic about that night beneath the iconic two towers of Wembley. Tonight, the Barça players will wear a special commemorative shirt to mark the anniversary.
This game also marks the 25th anniversary of  Barcelona's first taste of Europan Cup glory at Wembley. The 'Dream Team' beat Sampdoria courtesy of a Koeman thunderbolt. Why not take another look.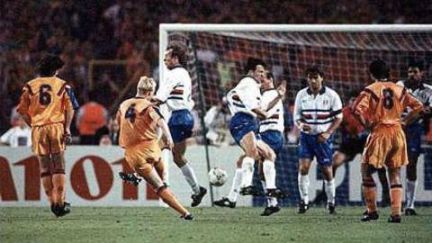 Across Europe's top 5 leagues, Lionel Messi is neck and neck with Edinson Cavani as the top scorer. Both have 35 to their name.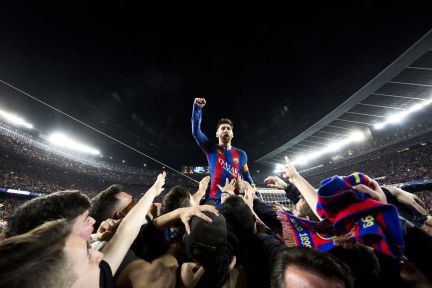 Luis Enrique, in his final game at the Camp Nou, has overseen 11 straight home wins, only bettered by Tito Vilanova's 15 in 2013.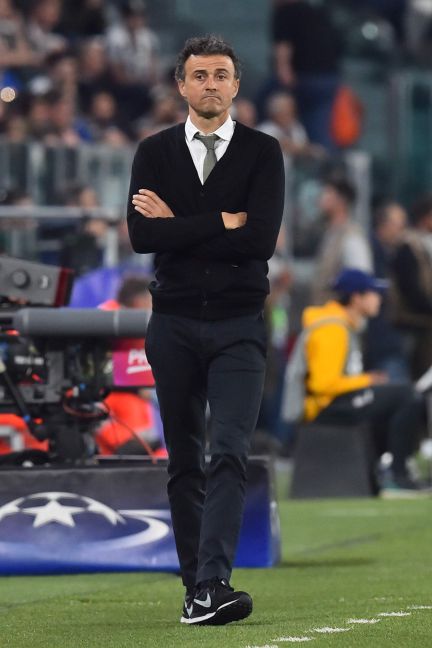 Goals, goals, goals, we're looking for a good time. Luis Enrique's side have scored 112 LaLiga goals in the 2016/17 campaign and need just three more to equal their record of 115 in the 2012/13 season.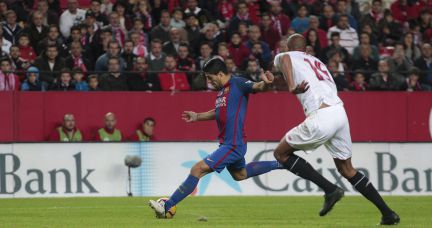 Málaga's Sandro has become the 'hope of Barcelona' today, with the Barcelona youth team product out to spoil Real Madrid's fun and give Los Azulgranas a large helping hand.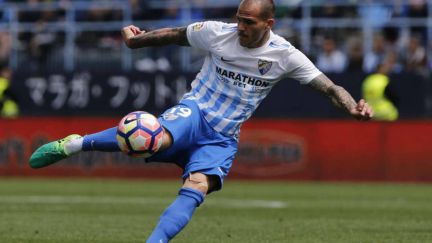 Barcelona are again without Gerard Piqué and Javier Mascherano, so youngster Marlon Santos looks in line to play once more at the heart of the defence after debuting against Las Palmas last weekend.
"When troubles call, and your back's to the wall. There a lot to be learned, that wall could fall". They've got high hopes in the Barcelona press of a 'miracle' happening. Fat lady, ain't over, etc.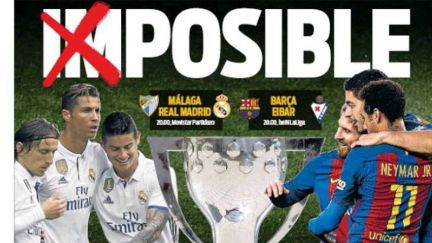 Don't forget that you can also follow the build-up and live online coverage of Real Madrid's match at Málaga, with Los Blancos needing just a point to take the title regardless of what Barcelona do at the Camp Nou.
This fixture has also borne large baskets of fruit for Barcelona: in their five league clashes, Los Culés have won all five, scoring 16 goals and conceding just once. Just what one needs when a league title is at stake.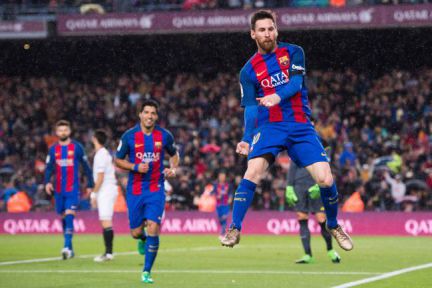 Don't forget to get yourself prepped for this evening's clash at the Camp Nou with a perusal of our match preview below!
Scratching your chin as you ponder how and where to watch Barça attempt to keep up the heat on Real Madrid for the league title? Scratch no more http://en.as.com/en/2017/05/19/football/1495207043_600287.html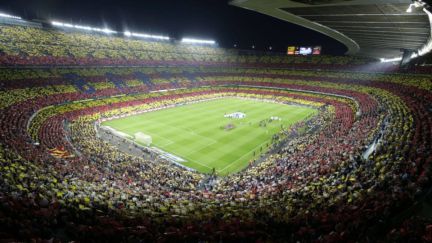 Good afternoon! Join us for all the build-up ahead of kick-off at the Camp Nou!
Barcelona vs Eibar live stream online: team news
Barça XI: Ter Stegen; Roberto, Umtiti, Marlon, Alba; Rakitic, Busquets, Iniesta; Messi, Suárez, Neymar.
Eibar XI: Yoel; Capa, Lejeune, Arbilla, Juncà; Peña, Dani García, Escalante, Inui; Enrich, Kike.
Barcelona vs Eibar live stream online: preview
The LaLiga title race is going down to the wire. Barcelona must win, and hope that Madrid fall to defeat at Málaga, if they are to win their third consecutive league title.
Eibar travel to Camp Nou from the Basque Country following an excellent season, and are sat in ninth place. Mendilibar's men threatened to break in to the European places earlier in the campaign, but the fact that they fell short should not detract from the achievement of a club with a stadium capacity of a little over seven thousand.
Barcelona: team news
Javier Mascherano will be absent. The Argentine defender suffered a hamstring injury in the warm-up before Barça's comfortable victory over Las Palmas. He is also a doubt for the upcoming Copa del Rey final against Alavéz on the 27th May.
Gerard Piqué should be fit to face Eibar following a nasty bout of gastroenteritis, while Sergi Roberto should slot in at right-back as he returns from suspension.
Vidal, Rafinha, and Mathieu will also miss out through injury.
Luis Enrique has announced that he will leave Barcelona at the end of the season, and he is looking forward to his final match in the dugout.
"It will be a special night for me, my last game as Barcelona coach. I am super proud to have been part of this club's history. I am privileged. I will be at Camp Nou a lot of times next season to watch games as a fan."
Eibar: team news
Pedro León and Sergi Enrich should both start for the away side. They are Eibar's main danger-men, having chipped in with 10 and 11 goals respectively this season.
Antonio Luna will be absent at left-back, while Japanese winger Takashi Inui should recover from injury in time. Fran Rico and Nano are also out.
---
Barcelona vs Eibar: match stats
Barcelona have won their last 11 LaLiga matches at Camp Nou.
The two teams have met in LaLiga on five occasions. Barça have won all of those encounters, scoring 16 goals and conceding just one.
Eibar have failed to find the net in five of their last six LaLiga matches.
---
Barcelona vs Eibar: possible line-ups
Barcelona XI: Ter Stegen; Roberto, Piqué, Umtiti, Alba; Rakitic, Busquets, Iniesta; Messi, Suárez, Neymar.
Eibar XI: Riesgo; Capa, Ramis, Lejeune, Juncà; Escalante, García; León, Adrian González, Inui; Enrich.
---
Barcelona vs Eibar: live match betting
Barça are at 12/1 to romp to a 5-0 victory, which may or may not be enough to seal the title.
If you swing towards pun-based betting. Allow Sergi Enrich to enrich you - at 14/1 to open the scoring.