ATLÉTICO | ICONIC SHIRTS AT THE CALDERÓN
Atlético's 'first season in Hell' and Fernando Torres' debut
The anxiety to return to the top flight as soon as possible only made the team even more nervous and prolonged Atleti's time 'in Hell' to two seasons.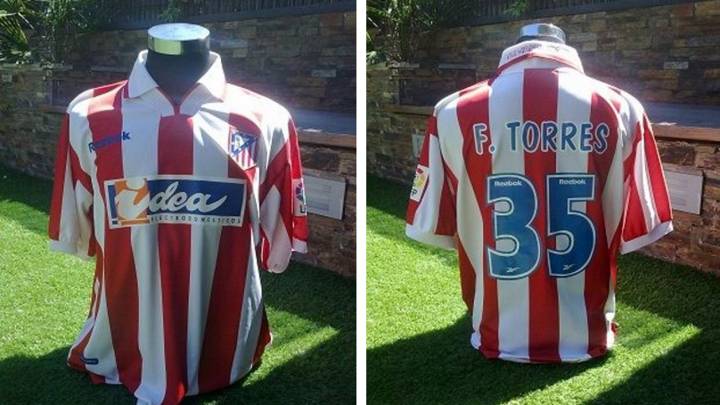 "One year in Hell" read the slogan as Atlético Madrid prepared for their first season in the Second Division in 2000/1. The club tried to change its image after being relegated and a series of court cases and several first team players were offloaded including Jimmy Hasselbaink, Santiago Solari, Rubén Baraja, Juan Carlos Valerón and José Francisco Molina. But they didn't quite achieve the kind of transformation they were after right away. The anxiety to return to the top flight only made the team more nervous and that 'season in hell' was prolonged by another 12 months.
Atlético almost double the number of season ticket holders
The only thing that didn't let Atlético down was, as ever, their faithful fans. A campaign to boost the number of season tickets holders was hugely successful - the club now had more supporters that they had ever had in the first division. The red and white shirt also underwent modifications. Reebok decided the time was right to return to the club's roots and produced an elegant jersey with a white polo collar for the first time, nine red stripes and the badge next to the heart.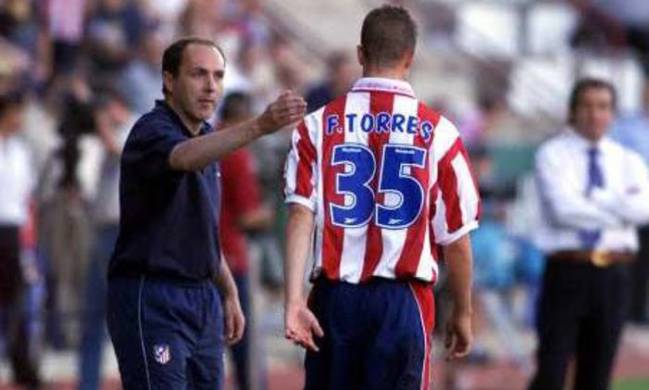 Fernando Torres breaks onto the scene
It was a shirt which could have been consigned to oblivion like so many others but this shirt has historical associations. The team ended the season in fourth - level on points with Tenerife but with an inferior goal difference and failed to gain promotion but Atleti had placed their faith in a young, emerging player from the youth team, Fernando Torres. It's a shirt which remains lodged in the collective consciousness of Atleti fans who will always remember seeing Torres take to the field in it on his first team debut. An iconic shirt for it's assocotiations with a club legend - Torres.