Real Madrid Champions League final news: Figo, Salgado, Buffon
With the final now a week away, we take our daily look at how Zinedine Zidane's side are gearing up for the final against Juve in Cardiff on 3 June.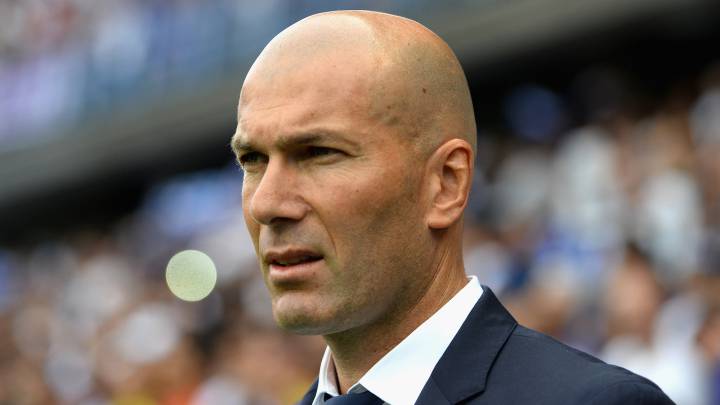 Figo pops in to Valdebebas
Former Madrid player Luis Figo paid the squad a visit at the club's training complex on Friday and had a chat with his erstwhile teammate Zinedine Zidane after the session: "He's happy and relaxed after winning the league," said the Portuguese, who played alongside Zidane in the 2001-02 Champions League triumph. "He's satisfied with how the season has gone."
27 May, inauspicious for Madrid
This Saturday marks the anniversary of two of Real's three losses in the European Cup final. In 1964 the Merengues were beaten 3-1 by Italian opposition when Inter lifted the title in Vienna, Sandro Mazzola and Aurelio Milani scoring in a 3-1 win with Felo grabbing Real's consolation. In 1980-81 Alan Kennedy scored the only goal of the game as Liverpool won the tournament with a 1-0 victory in Paris.
Salgado sitting on the fence
The long-serving Madrid full back gave his opinion on the final and believes it is "50-50" with "any tiny mistake making the difference. Salgado, who has two Champions League titles to his name, also noted that Juventus have lost their last four Champions League / European Cup finals (against Barcelona, Milan, Real Madrid and Borussia Dortmund) but having secured the domestic double "are on the verge of making history."
Zidane praises Buffon
The Real coach, who left Juventus in the same summer that the Italy keeper joined, singled the veteran stopper out for praise ahead of the final in Cardiff: "I think it's about what he has achieved. He's a born leader," Zidane told UEFA.com. "He has been an extraordinary player throughout his career. "He's a leader on the pitch and a great captain. In terms of everything he has said about players that he has met, he has always looked out for his fellow professionals. "That shows you the sort of person he is, besides being a great goalkeeper and leader." Buffon has won practically every major honour going but famously has not yet lifted old big ears. However much Zidane admires him, the Frenchman will hope Buffon has a rare off night next Saturday.