Five Barcelona fans arrested near the Calderón
Five Barça Ultras have been arrested ahead of the Spanish Copa del Rey final near the Estadio Vicente Calderón for destroying a convenience store.Villarreal-Barcelona live online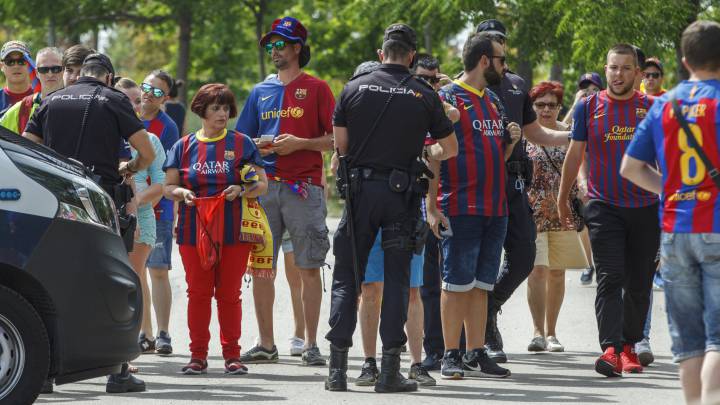 Five Barcelona fans, members of the ultra group Boixos Nois, were arrested ahead of the Spanish Copa del Rey final, suspected of having destroyed a convenience store near the Vicente Calderón stadium.
Government sources said that 13 other ultras have been identified as being involved in the incident, and charges will be brought against them.
Barcelona ultras attack Alavés fans
Witnesses also told news agency EFE that various Barcelona fans attacked Alavés supporters in the La Latina district of Madrid ahead of the game.
According to the witnesses, at around 17:30, about 20 Barcelona ultras attacked a group of six Alavés supporters, next to the entrance to the La Latina metro station.
The witnesses explained that other Barcelona fans went to help the Alavés fans, while the ultras at that point decided to flee. At the time of publication it is not known if the police arrested anyone in connection with this incident.