LeBron James house spray-painted in apparent hate crime
The Cleveland Cavaliers' talisman had his house spray-painted with the word n****r as they gear up for the NBA Finals against the Golden State Warriors.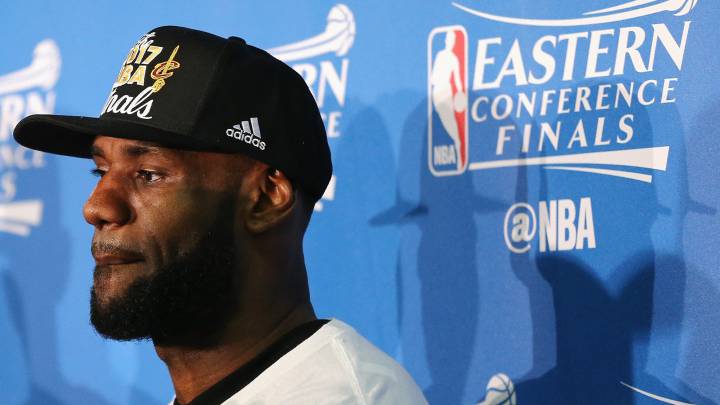 A home owned by Cleveland Cavalier superstar, LeBron James, was spray-painted with the word "n****r" according to reports in the US.
The word was written on the outside gate as police responded to the house in LA early Wednesday morning. The graffiti, which has since been covered up, is at a home purchased by James in 2015 but there is nothing to suggest that he lives there on a regular basis.
Police are trying to recover surveillance footage of the scene in an effort to identify a culprit.
LeBron James and the Cavaliers are looking to go back-to-back in the NBA Finals having defeated the Golden State Warriors in last years' showdown. They play the Steph Curry-led Warriors on Friday morning at 3.00am CET in Game 1 of the series.
Follow Game 1 NBA Finals 2017 live online: Cavs @ Warriors