China suspends table tennis coach over gambling debt
Former table tennis world champion, Kong Linghui, borrowed the equivalent of $721,000 from a casino in Singapore back in 2015, and has failed to repay most of his debt.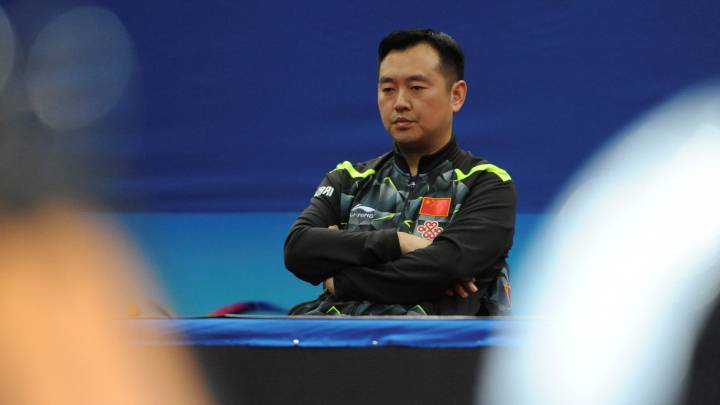 Kong Linghui, double Olympic table tennis champion, has been suspended as head coach of the Chinese women's team following a lawsuit over an alleged casino debt.
According to a Hong Kong court, Kong, borrowed the equivalent of $721,000 from Singapore's Marina Bay Sands hotel and casino in 2015, failing to pay almost half of his debt.
Following the accusations, the Chinese Table Tennis Association ordered him to return from the world championships in Germany in order to continue with the investigation.
The 41-year-old, nicknamed China's 'Ping Pong Prince', won a gold medal in the 1996 Olympics in Atlanta and took gold and silver four years later in Sydney.
Not his debt
On Monday, Kong posted a statement on Weibo acknowledging that he visited the casino with some friends and relatives back in February 2015. He admitted borrowing money from the casino, but didn't participate in gambling himself.
'It is only until today after media reports exposed the incident that I learned someone had left a debt unsettled with the casino,' said Kong.
'I am being dragged into the lawsuit. I have immediately requested the person in debt to reveal themselves and clarify the facts.
'As we are in the middle of the World Table Tennis Championships, this incident has caused a negative effect on the [national] team, which has deeply disturbed me'.
'Violation of sporting ethics and laws'
According to the China's General Administration of Sport, there is a zero-tolerance attitude toward behavior that 'violates sporting ethics and laws'.
The country's government agency overseeing sport issued a public apology for the 'negative social impact' of Kong's case.
They also urged Chinese athletes and coaches to pay attention to their public image.
Li Sun to replace Kong
Legendary table tennis coach, Li Sun, has replaced Kong to take charge of the Chinese women's team at the ongoing world championship.
Li Sun, has trained three Chinese Olympic champions – Wang Nan, Zhang Yining and Li Xiaoxia – who have a combined nine Olympic gold medals between them.