As Saturday's Champions League final in Cardiff looms ever larger, so does the memory of La Séptima, when Real Madrid beat Juventus in Amsterdam against all expectations. Unlike this season's team, that side hadn't won LaLiga that year; they'd finished down in fourth. A disaster. They were even infamously dubbed the Quinta de los Ferraris - a play on the legendary Quinta del Buitre - for going missing in so many games. But in that group there was quality to burn and no shortage of personality for the big occasion. There was Christian Panucci, who could take any criticism. The centre-backs were the trivial matter of Manolo Sanchís and Fernando Hierro. Going box to box they had Clarence Seedorf. And up front were Raúl and Predrag Mijatovic. We're talking about serious footballers.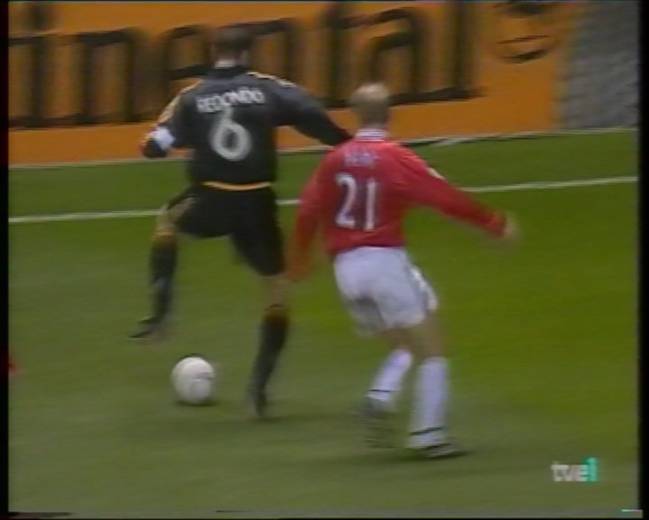 Redondo at the centre of Real Madrid's European champions
And at the heart of it all was Fernando Redondo, with his ability to look after the ball. Real fans continue to remember him fondly, many for that backheel in Manchester (which actually couldn't be less representative of his footballing style) and yet more for how he ran matches, for a brand of play based on control that was more elegant than penetrative, but vital at the business end of the campaign, when widespread fatigue sees unflashy, methodical players who read the game well come to the fore. His departure from the club went down badly with a lot of the supporters. It was Florentino Pérez's first decision as president. I could understand it: he wanted to take Real in a new direction, and it was a choice that worked out. But the mark Redondo made remains etched in the minds of many fans.
Redondo sees similarities between Zidane and Del Bosque
Now, Diario AS journalist Javier Matallanas has spoken to Redondo as we get ready for another final against Juventus, and it's a pleasure reading what the Argentine has to say. Zinedine Zidane reminds me of Vicente del Bosque, he declares. I like that. He also goes on to discuss the relentless duty to win that exists at Real Madrid, as well as Sergio Ramos's significance to the current squad and his view on three huge figures in Roberto Carlos, Paolo Maldini and Marcelo. On top of that, he talks Isco, Dani Carvajal, Real's youth academy and its values, Juve's desperation to lift the Champions League trophy, and Los Blancos' insatiable appetite for silverware. I've never been quite as much of a 'Redondista' as many of my closest pals, but I fully identify with the way the former midfielder sees this final.