REAL MADRID
Theo Hernández friend confirms he'll sign for Real Madrid
Sergio Castillo, who plays for San Fernando, was with the Atlético Madrid player on the beach on Wednesday and told El Larguero that Theo is extremely happyValencia vs Real Madrid live online: LaLiga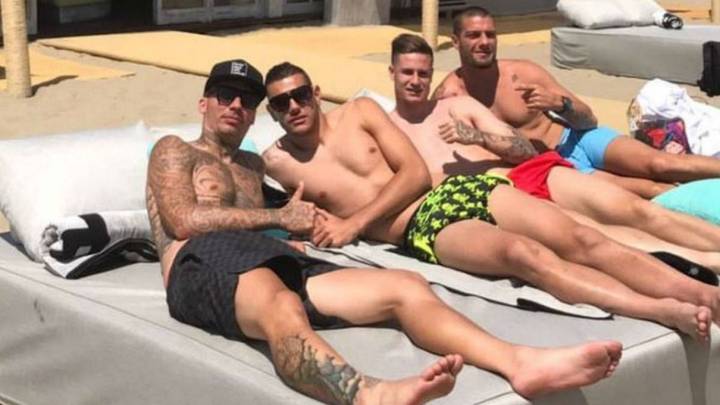 A friend of Theo Hernández, Sergio Castillo, who plays for Segunda B side San Fernando, has been speaking to Spanish media about the Atlético Madrid defender and stories that he had taken leave from the French national team without permission. The pair, along with Alavés teammates Alexis Ruano and Carlos Vigaray, were on holiday in Marbella this week.
Speaking with El Larguero on Cadena SER he explained:
"I was with very good friends Theo, Vigaray and Alexis this morning. We were on holiday, they like Málaga a lot, it's a paradise. We were taking it easy, on the beach, eating and stuff...happy.
Theo absent from France U-21s
Asked about the situation with Theo and the French team:
"The papers didn't arrive saying that he was to be with the national side and he noticed online. But it's all been sorted with his agent, there is no problem".
Castillo went on to say that Theo was "super happy" with his goal against Barça in the Copa del Rey final and that signing for Madrid is a dream for him, although the difficult part is not getting to Los Blancos but keeping down a place".