UCL final ref, Brych: "It's vital to connect with the 22 players"
All eyes will be on cardiff match official designated by UEFA to oversee the Juventus - Real Madrid Champions League final.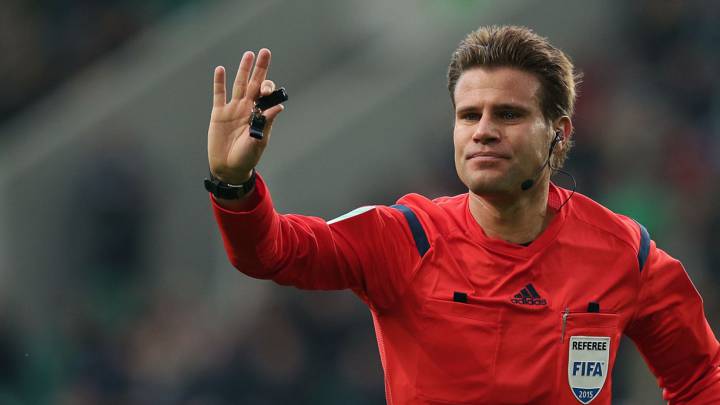 Champions League final match referee Felix Byrch spoke to Uefa.com ahead of the Cardiff final and claimed "It's an honour to be chosen for the biggest game in European club football, and I'm very much looking forward to it
The 41-year-old German will officiate his second major UEFA final after overseeing Sevilla's Europa League final win over Benfica in Turin (2014).
Connecting with characters
"You don't just have to be fit and well-prepared to referee at this level – managing people is also one of the important aspects of refereeing a match," says Brych, a doctor in law from Munich. "You're working together with 22 players and other people, all of whom have different characters, and you must be able to connect with these different characters."
Brych will be accompanied at the National Stadium of Wales by several compatriots – assistant referees Mark Borsch and Stefan Lupp, additional assistant referees Bastian Dankert and Marco Fritz, and reserve assistant referee Rafael Foltyn. The team is completed by fourth official Milorad Mažić from Serbia.
Working as a team
"Teamwork is crucial for referees, and the fact that we have worked together for many years is a huge benefit," Brych explains. "It means that we know how each one of us reacts – we not only help each other to take the right decisions, but we also give confidence and encouragement to each other."