Griezmann called Jose Mourinho to inform him he was staying at Atletico Madrid
According to a report in the Independent, Griezmann personally called Manchester United to inform them of his decisionBarcelona vs Atlético: UEFA Youth League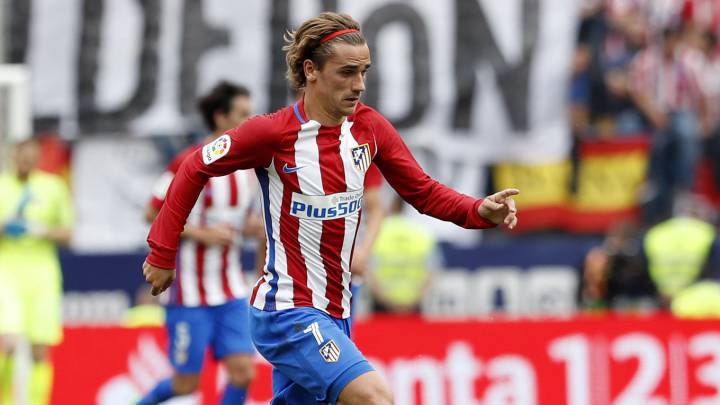 Antoine Griezmann personally called Manchester United to inform them of his decision to stay at Atletico Madrid after TAS rejected their transfer ban appeal, acording to a report in the Independent. The verdict was handed down despite Atletico's confidence in getting the transfer ban overturned and it means the club can not register players until January meaning replacing Griezmann would be impossible this summer.
According to a report in the Independent, The French striker called Jose Mourinho himself and urged the club not to bother trying to negotiate with Atletico despite the fact that the Red Devils were willing to pay his €100 million release clause. Griezmann dismissed the possibility of a move given his close bond to Diego Simeone and the same report says he did not want to leave his current manager "in the lurch". He took to Twitter not long after the verdict was handed down and said "Atletico, now more than ever".
Griezmann has finished his three seasons in Madrid as their top goalscorer. This season he netted 26 times, 16 in the league, six in the Champions League and four in the Copa del Rey. His departure would have truly left Atletico with an uphill battle as they continue to apply pressure on Spain's big two.