CHAMPIONS LEAGUE FINAL
Alves: I have no problem with Ramos, just a difference of opinions
Alves says he does not have a problem with Real Madrid captain Sergio Ramos, but is out for vengeance after 'offside' Madrid winner in the 1998 final.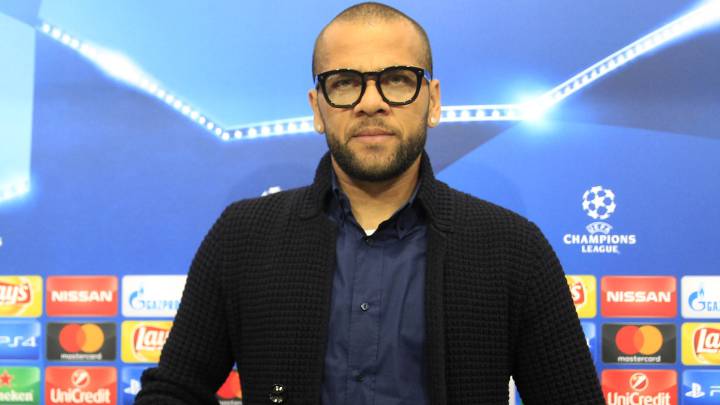 Dani Alves spoke to BeIN sports ahead of the Champions League final on Saturday night in Cardiff and spoke about the game and also his relationship with Sergio Ramos.
Alves: Sergio Ramos is very intelligent
"We have done enough to merit a spot in the final, but within the game you will see each team's ambition and I am sure that ours will be at a higher level," said Alves about the game and their path to the final.
"We know how it goes. Sergio is very intelligent. The people like to generate debate and to generate these kinds of problems. There is no problem. We have a difference of opinions and the world is very big. I have never had a problem with Sergio off the field and I don't believe that we will have any problems and certainly not on my part. You know that I have respect for him as a player and a person, but I have different opinions. I don't have to always express the things that people like, and it always comes from my humble opinion. For the most part, it won't please everyone but I am not living for them."
This comes on the back of Alves saying Ramos did not have much of a voice when it came to calling for respect from Sevilla fans after he was jeered early in the year when Real Madrid travelled to the Ramon Sanchez Pizjuan.
'Real Madrid's last final goal against Juve was offside'
It was pointed out to Alves that he is the player to have won against Real Madrid the most times.
"That's a stat to freak them out. I like that stat... but it's not a face-up between Dani Alves and Real Madrid. It's time for history to come back around because the last time Juventus lost a final to Real Madrid, it was through an offside goal."
Alves was referring to Predrag Mijatovic's goal in the 1998 Champions League final in Amsterdam, which had hints of offside.



Champions League
Leaders
Messi

10

Goals
Verratti

488

Passes
Steals
*Update 2 de junio de 2017
Champions League
Leaders
Messi

10

Goals
Verratti

488

Passes
Steals
*Update 2 de junio de 2017