MESSI EXPERIENCE PARK
Messi-themed amusement park to open in China in 2019
The Messi Experience Park will open in Nanjing in early 2019. It will boast over 20 attractions.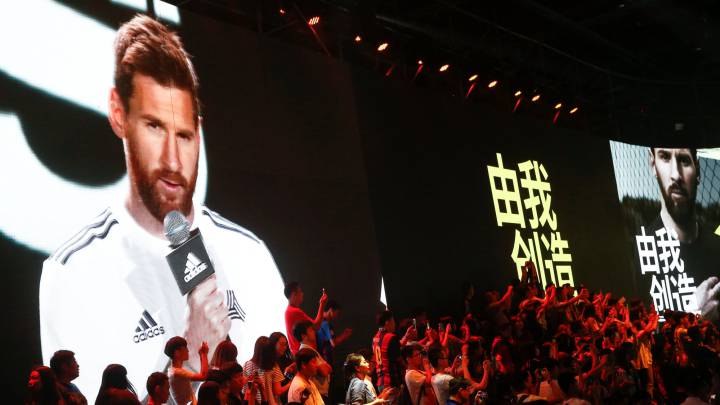 During a four-day trip to China, Barcelona's star, Lionel Messi, announced on Thursday that he will open his own theme park in Nanjing.
Set to open its doors in early 2019, the Messi Experience Park will feature 20 attractions over a site of more than 80,000 sq. metres.
Planned to inspire local children
Funded by a group of Chinese companies, the park will immerse visitors into Messi's universe, and is planned to inspire local children to play football.
"I hope to provide them the experience they never had before and to inspire them to pick up the sport early on," stated Messi.
"Hopefully, they will feel that I am around when visiting the park."
The park will use virtual reality to re-run the highlights of Messi's career and to provide training and entertainment activities.
It will also feature a small museum dedicated to the Argentinean.
"The world's finest theme park"
Chinese media companies, Phoenix Group and Mediapro, will run the venture along with Messi.
According to the consortium of Chinese firms, it will be "the world's finest theme park."
"The park will offer the most cutting-edge technology, enabling visitors to immerse themselves in all things Messi by combining the latest-generation attractions with the very best advances in content and multimedia attractions."
Phoenix CEO, Liu Wei, said that the project "will reshape the way fans can connect with Messi and will enable soccer culture to take deeper root in China" by combining the player's career experience, his training programme and entertainment.
Messi will continue his tour in China until Sunday, when he will be travelling to Australia to join the Argentine squad for an exhibition game against Brazil on 9 June in Melbourne.