LaLiga unveil 'Ordem V' official matchball for next season
The new matchball will be used in games in LaLiga Santander and LaLiga 1|2|3. The 2017-2018 season will be the 22nd with Nike as official suppliers.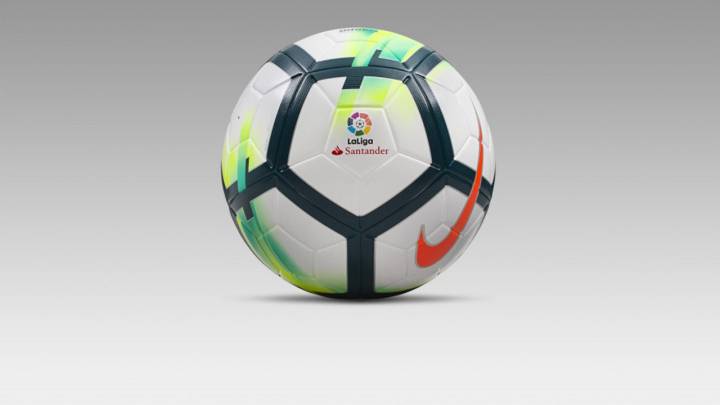 The Nike Ordem V, which offers improved performance and greater flight stability thanks to it's Aerowtrac™ grooves, will be the official matchball used in next season's LaLiga Santander and LaLiga 1|2|3, the Spanish football league confirmed on Monday.
Cutting edge technology in LaLiga's new, official matchball
LaLiga highlighted some of the defining qualities of the Ordem V - a ball which features "a unique construction that distributes pressure evenly across the ball to ensure an accurate strike" as well as "Distorted Motion Graphic technology, which flickers as the ball rotates, helping players catch sight of it faster. The graphics are printed on to the surface using orange, white and black 3D ink that creates a textured feel for better grip, control and visibility on the pitch. In addition, the ball can travel with optimal power and acceleration thanks to the upgraded air chamber".
The 2017/18 season will be the 22nd with Nike as LaLiga's official ball supplier. The first ball designed by Nike for the Spanish league was the Nike 350 GEO which came into service for the 1996-1997 campaign.