United to release Ibra as pursuit of Madrid's Morata intensifies
According to Sky Sports, Manchester United will not offer Zlatan Ibrahimovic a new deal with José Mourinho interested in the Spain striker.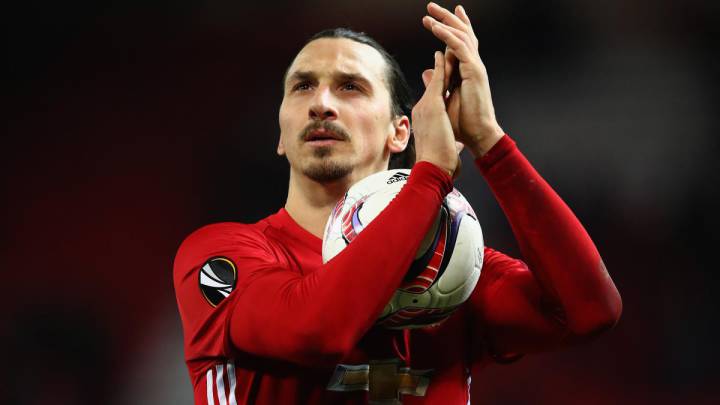 Zlatan Ibrahimovic will not be offered a new deal at Manchester United, according to Sky Sports. José Mourinho has decided to release the Sweden great and the former Ajax. Juventus, Inter, Barça and PSG striker's name will appear on the list of players whose contracts at Old Trafford have run their course on Friday, the British media outlet stated.
United have the option of extending Ibrahimovic's stay at the club for another season but appear to have elected instead to get the 35-year-old's wages off the club bill to free up funds for further signings this summer: Ibrahimovic is reported to earn 437,000 euros a week at Old Trafford and is the highest-paid player in the Premier League.
Ibrahimovic injury
Ibrahimovic suffered a serious knee injury in the quarter-finals of the Europa League and his return date is unknown. The player underwent surgery to correct the problem and doctors highlighted extraordinary levels of fitness but it is likely to be a lengthy process until he is fully fit to play. Ibrahimovic scored 28 goals in all competitions for United in 2016-17 as the Red Devils lifted the Europa League trophy and the League Cup.
United interested in Morata and Varane
Ibrahimovic's possible departure opens the prospect of United going all-out in their pursuit of Real Madrid striker Álvaro Morata. The Old Trafford board reportedly sanctioned a 60 million euro move for the Spain international this week but this was rejected out of hand by the Bernabéu, who are holding out for closer to 90 million.
Zinedine Zidane is eager for Morata to stay for next season but the impossibility of dislodging Karim Benzema from the first 11 has led the striker to consider his options. Manchester United are also interested in signing Raphael Varane, who in Mourinho's last season in charge at the Bernabéu won a place in the centre of defence alongside Sergio Ramos.