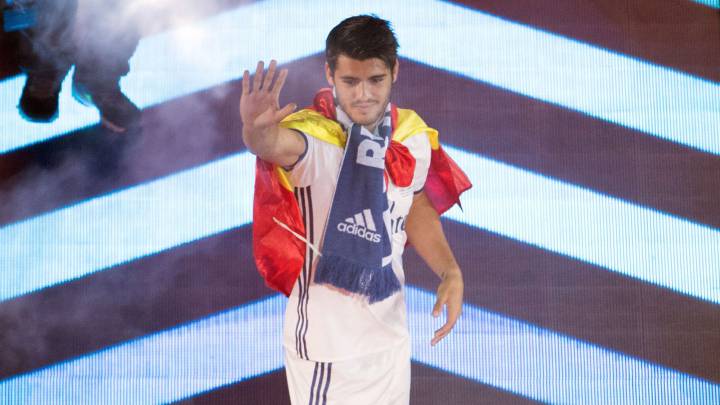 Álvaro Morata has agreed terms with Manchester United and must now wait for the Premier League club to reach a deal with Real Madrid, according to reports.
Several UK media outlets say that, having made Morata their chief target to replace Zlatan Ibrahimovic, United are closing in on the Spain international's signature.
The 24-year-old feels that he is likely to get more regular game time at Old Trafford, boosting his chances of leading La Roja's attack at the 2018 World Cup.
Real Madrid holding out for at least 70m euros
The transfer is now "in the hands of the two clubs", says the newspaper The Telegraph, with Real not expected to listen to offers lower than 70 million euros.
After re-joining Los Blancos from Juventus last summer, Morata made just 19 starts in all competitions in 2016/17, scoring a total of 20 goals in 43 appearances.
Morata agent: "He wants to play more"
Speaking on Thursday, the Real Madrid youth product's agent, Juanma López, declared: "He doesn't want to go through another season like the last one. It was a great season, but he wants to play more."