Real Madrid set to pay €2 million of Coentrao's wages as Sporting move nears
According to A Bola, the Portuguese defender will sign for Sporting on loan for the season and they are willing to pay one million euro of his salary.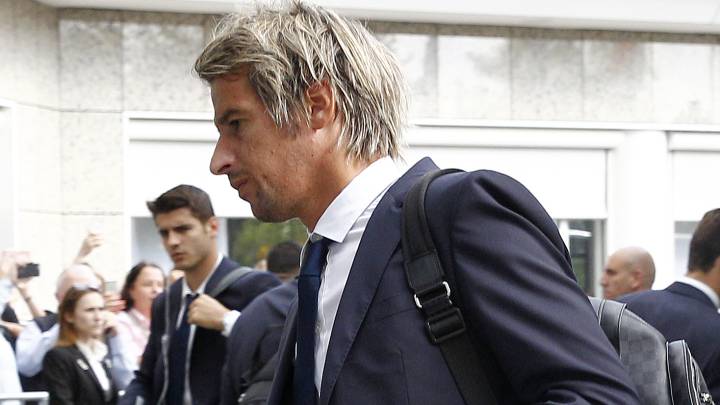 Fabio Coentrao is set to play at Sporting Club de Portugal next season. The full-back still has one year to run on his contract with Real Madrid but he reached an agreement with the Portuguese club and they will have the option to buy him at the end of next season after his loan spell. The only thing missing is an agreement between Sporting and Real Madrid regarding who will pay the player's wages.
Coentrao is on somewhere in the region of €3.5 million with Real Madrid and they are willing to pay €2 million of that, according to A Bola. Sporting are willing to offer €1 million in wages and if he wants to play next season, he will have to give up €500,000 in order to do so. This does not seem to be a problem in principle, however, and the transfer should become official next week.
Coentrao: The enigma
The 29-year-old is looking forward to returning to his country. At Sporting, he will be reunited with Jorge Jesus, the manager that kick-started his career at Benfica and he looks to reignite it having faltered at Real Madrid. "It seems Fabio is starting afresh, and Sporting is a stimulus and motivation for him. He has a fresh mindset and he is happy to return to his country. He identifies well with the Portuguese league. I see a new sparkle in his eyes," said Joao Eusebio, the manager of Vizela and his close friend.
Conetrao arrived at Real Madrid in the summer of 2011 at the request of Jose Mourinho. The club parted with €30 million for the left full-back and he signed up for six years. He has slowly become an enigma for both the club and the fans in that time. He has never played more than 45% of the minutes in any season. He has played on average 33% of minutes. He only featured in 297 minutes for the club this season, a measly 5%, as it became obvious that the Portuguese defender was not long for los Blancos.