FRANCE
Mbappé talks set with AS Monaco to resolve future
According to French sports daily L'Équipe, the player's agent will meet with club officials in an attempt to clarify the striker's future.Monaco-PSG live online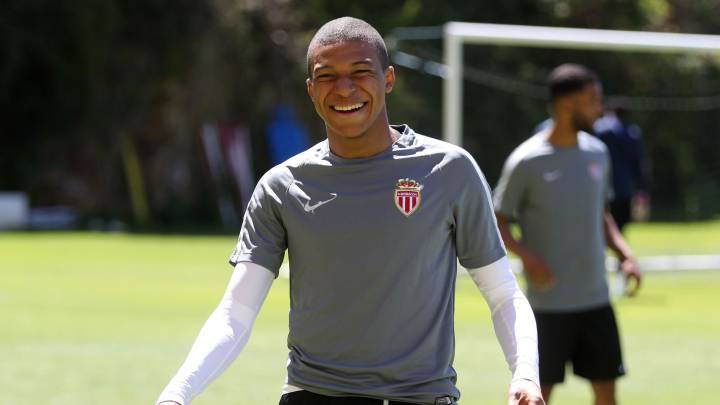 Kylian Mbappé's future should be somewhat clearer after a meeting scheduled to take place later today with AS Monaco club officials and the player's representative report French daily L'Équipe.
The 18 year old talent has exploded this season after bagging 26 goals and providing 14 assists (in all competitions) and has created a clamour for his signature among many European footballing giants with specific interest from Real Madrid. Ligue 1 winners Monaco are fighting to retain their talented young player whose contract expires with the club in 2019 and are prepared to offer a considerable salary increase in an effort for Mbappé to play his football in the red and white Monaco shirt next season.
Real Madrid interest
Real Madrid sporting directors have seen enough of the player to be confident that he is of future Ballon D'Or quality and are open to consider signing the forward and offering a season long loan deal back to AS Monaco for the striker to have guaranteed first team football and ensure a squad place for Didier Deschamp's Russia 2018 squad should "Les Bleus" qualify for the World Cup.
Morata departure
The impending departure of Álvaro Morata to Manchester United could however be a key factor in the need for Zidane to have another attacking option at the Bernabéu and could point to Mbappé playing in Spain for the new season. Real Madrid are apparently rumoured to be lining up a bid of 135 million euros to secure the 18 year old's services.