If Messi, Suárez and Neymar were emojis... Piqué gives his verdict
The Barcelona central defender picked an emoji to describe each member of the squad, selecting the sunglasses emoji to depict himself.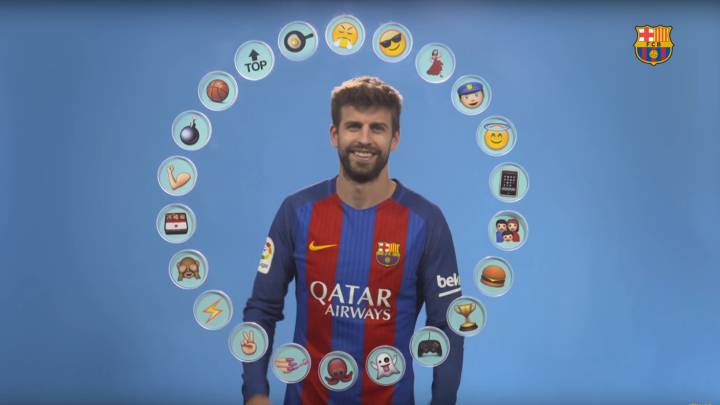 Gerard Piqué took the Barça Emojis test organized by Barcelona's television channel in which players have to describe their team mates by selecting different emojis. The Blaugrana picked the sunglasses emoji to represent himself.
Busquets given another 'policeman' emoji
For Piqué, goalkeeper Marc-Andre Ter Stegen was given the sad, crying emoji, Sergio Busquets the policeman emoji, Andrés Iniesta as a family man and Arda Turan, a mobile phone. As for Barça's three-pronged strike force the 'MSN': Luis Suárez was decribed with the hamburger and/or a fried egg emoji, Leo Messi with the gold trophy emoji and Neymar with the videogame controls.
Every member of the squad was allocated their own emoji and there were some surprises in Piqué's choices - such as Rafinha as a ghost and Javier Mascherano, rather worryingly, with the nail varnish emoji...