Russia 2 - 0 New Zealand, Confederations Cup: As it happened, goals, match report
Goals from Boxall (OG) and Smolov got hosts Russia off to a comfortable winning start in Saint Petersburg, against lowly New Zealand.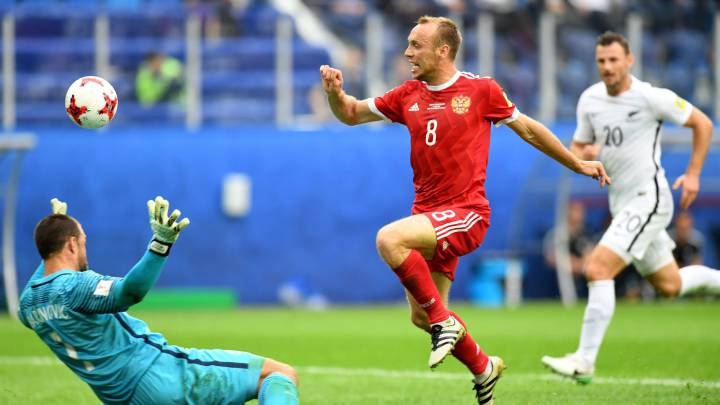 Russia 2 - 0 New Zealand: match report
A Fedor Smolov tap-in and an own goal from Michael Boxall secured a win for Russia in the opening match of the 2017 Confederations Cup. Stanislav Cherchesov's team were comfortable against a New Zealand side that had little guile to supplement their physicality.
After a colourful opening ceremony in Saint Petersburg and speeches from Vladimir Putin and Gianni Infantino, the World Cup warm-up got underway.
Russia quickly stamped their authority, and superiority, on the match. With seven minutes gone, a flying header from Vasin spun off the inside of the post and across the goal line. McGlinchey was well place to clear New Zealand's lines with a desperate hoof. Two minutes later, the All Whites, ranked 95th in the world, were back against the ropes. Poloz took the ball down at the far post, and poked it beyond the onrushing 'keeper. Boxall's intelligent positioning saved New Zealand, with another goal-line clearance.
Yet New Zealand could not stem the constant waves of Russian attack. After half an hour, Poloz freed Glushakov with a superb, caressed pass. Russia's number 8 dinked the ball over Marinovic, and it bobbled agonisingly towards the line. Boxall slid in towards his own goal, and as the ball bounced off the post, he carried it in to the net. It was a curious goal; from the sublime to the scrappy in an instant.
Russia swaggered in to the second half. Minutes after the restart, Marinovic made a superb double save to deny Smolov, and then Erokhin. Five minutes later, Marinovic was called back in to action to deny Poloz, who was a constant threat; a buzzing accomplice to his striker partner.
Golovin and Smolov became increasingly influential as the half wore on. New Zealand were chasing shadows, and no more so than when Smolov doubled Russia's lead on 69 minutes. The Krasnodar striker rolled the ball out to Samedov on the right, and ghosted to the back post to tap in his team-mate's low cross. The Confederations Cup is a shop window for Smolov, as he seeks to move to the big leagues of Western Europe. His performance in Saint Petersburg will have attracted the attention of passers by.
Anthony Hudson's New Zealand prodded at the steadfast Russian defence. Tommy Smith's bullet header was cleared off the line by Yuri Zhirkov. But the hosts were never truly troubled. It was a confident start from Russia, but sterner tests will come.
Russia 2 - 0 New Zealand: as it happened
90'+4' Full time. 
90'+4' Zhirkov has all the time in the world to pick his man, as he sidles in to the box from the left. He succeeds only in finding the outstretched instep of Boxall. From the corner, the ball bounces through to Bukharov. He can't quite get it under his spell, and Miranov deflects the ball over. That shall be that. 
90' There will be three minutes of added time. 
89' Russia sub: Miranchuk replaces Smolov. 
89'  Smolov has had a cracking second half. He hits a daisy-cutter towards the centre of the goal, which Marinovic smothers. And that will be his last contribution...
88' Boxall does well to stretch and get a toe to the ball, with Zhirkov arriving at the far post. New Zealand look to launch a counter-attack from the subsequent corner, with Patterson galloping into space on the right. McGlinchey's pass goes behind the Ipswich man, and the momentum peters out. 
87' Marinovic is up on the half-way line, in nosebleed territory, to take a free-kick. His delivery is slack, and it's straight out for a goal kick. 
84' Ooof! Russia almost have a third. Smolov steals a march on the defender and fizzes a ball across the box. Bukharov is arriving, but the ball somehow squirms between him and the 'keeper. 
84' New Zealand sub: Patterson replaces Colvey. 
83' Smolov jinks on to his left foot, his right foot, and then his left again before chipping the ball to the far post. He made that look wonderfully easy, but there weren't any Russia players to apply the finishing touch. 
81' Tommy Smith clatters Smolov, as the Krasnodar striker tried to cut inside. An 'agricultural' challenge, as it were. New Zealand clear the free-kick. 
76' Russia sub: Tarasov on for Erokhin. 
76' Akinfeev is forced in to action for the first time, palming a piledriver from Thomas away for a corner. From the subsequent delivery, Thommy Smith sends a bullet header to the far post. Yuri Zhirkov leans back, and scuffs it off the line while holding on to the post for support. 
76' A neat sequence of passing from New Zealand leads to Tuioma crossing from the right. Wood jumps but can't make contact, and there's a minor penalty shout as Thomas tumbles in the box. 
73' Bill Tuiloma has looked classy for New Zealand since coming on. He plys his trade at Marseille, and isn't shy of getting his foot on the ball when under pressure. 
72' New Zealand sub: Veteran Shane Smeltz replaces Rojas in attack. 
69' The goal comes from a Russian counter-attack. Samedov receives the ball on the right flank from Smolov and fizzes a low cross through the 'corridor of uncertainty'. Boxall commits at the near post, misses, and Smolov arrives to finish off a protracted one-two.
69' GOAAALLL! Russia have their second goal. Smolov the scorer. 
67' Golovin is pulling the strings as Russia become increasingly dominant. 
65' Russia are keen to nip down the flanks and cross for big Fedor Smolov. Luckily for New Zealand, the All Whites defence is made up of three blokes who are built like detached houses. 
63' Russia sub: Bukharov replaces Poloz, who has been busy. 
62' New Zealand sub: Tuiloma for Barbarouses. 
62' Samedov goes for the far corner with whip and dip, but there's not quite enough of the latter. It whistles over. 
61' Durante goes in clumsily on Golovin just outside the box. Free-kick in a dangerous area. 
59'  Golovin has a go, but sends the ball well over. Marinovic will be grateful not to have been called in to action once again. You sense he's going to have a busy tournament. 
58' Chris Wood appears to have some kind of magnetic pull that attracts speculative balls forward. Wherever the ball lands, Wood barges people out of the way to get underneath it. 
54' New Zealand look really stretched. None of their midfield three are particularly inclined towards positional discipline. As a result, nobody is there to mop up the Russian forays forward. 
53' Marinovic comes to the rescue once again. Russia surged through the middle on the counter-attack, with New Zealand leaving themselves woefully exposed. The ball made its way to Poloz, and the 'keeper was equal to his curling effort. 
50' A deep corner falls to Poloz, but he scuffs his left-footed shot and a New Zealander puts an uncompromising boot through it. 
48' Fantastic double save from Marinovic. First, he leaps to his left to keep out Smolov's top-corner-bound header, before getting up to smother Erokhin's follow up effort. 
46' Russia gets us back underway. 
The teams are back out. No changes, but Kudriashov is sporting a face mask. 
If you're looking for some Cristiano Ronaldo- related half time content, how about this revelation that he decided to leave Real Madrid before the Champions League final. 
Well that was a very enjoyable half. Russia are clearly superior, but New Zealand pose a significant physical threat from set pieces. 
45'+1' Half time! 
45'+1'  Rojas wins a foul with his trickery in the Russian half. Unsurprisingly, New Zealand 'put it in the mixer'. A Russian head clears as far as Thomas, who takes a swing-and-a-miss at the bouncing ball. 
45' It's whipped to the near post, where it clatters off a Russia shirt and goes behind for a goal kick. 
44' Samedov to fizz in a free-kick from the right after a foul by Colvey. 
42' Thomas has a nibble at Smolov and sends him tumbling over. It's a no from Wilmar Roldán. He waves play on. 
39' Smolov goes close to doubling Russia's lead. He faces up against Boxall, and tries to curl it to the far post, using Boxall to block the goalkeeper's view. It almost works, but the ball skids narrowly wide. 
37' Replays of the opener from an alternative angle suggest that it was an own goal by Boxall. The ball squirmed over the line via the post, and Boxall's midriff. One for the 'dubious goals panel', that mythical and omnipotent club. 
35' Rojas makes a promising burst forward. He's clearly got good footwork, but was crowded out by Russian defenders. 
31' A neat first-time ball from Poloz sets Glushakov through on goal. He dinks it over Marinovic, and it just, just has enough legs to nestle in the bottom corner, closely followed by two New Zealand defenders who end up in a heap. 
31' GOOAAAALLL! Russia take the lead through Glushakov! 
30' Smolov, Russia's danger-man, has the ball in the net, but he was adjudged to have strayed offside. A replay shows that he was in line with the last defender. 
26'  Dzhikya shoots hard and true from 30 yards. Marinovic gets all of his body behind the ball, but doesn't feel comfortable enough to attempt to hold it. He parries the ball behind for a corner, which is overcooked, and loops ungraciously out of play. 
25' Barbarouses is a zippy presence in the New Zealand midfield. He's buzzing around, searching for knock-downs from big Chris Wood. 
24' That said, 66-34 are the possession stats (in favour of Russia). 
22' New Zealand are growing in to this match. Hudson's chaps are comfortable in possession, but that is also leaving them a tad exposed... when Russia regain the ball, they have acres of space to run in to. Chris Wood has a pop from 25 yards, but sprays the ball wide of Akinfeev's goal. 
17' New Zealand have a free-kick inches outside the box, out to the left. Thomas took a tumble under the challenge of Dzhikya. Chris Wood shoots low, but Smolov dangles a nonchalent foot to deflect it behind for a corner, which Russia clear. 
15' Penalty shout for Russia! Poloz found himself one-on-one after New Zealand failed to deaal with a speculative long ball. He knocked the ball around Marinovic, and was promptly up-ended by the 'keeper. Colombian referee Roldán obviously thought he was looking for that, and waves play on. Russia's number 7 can count himself unlucky there, Marinovic came steaming in, and he had no choice but to take evasive action.
12'  Tommy Smith gets invoved with the action in attack. Marinovic launches a searching free-kick forward. Smith meets the nod down and tries to dink it over Akinfeev with the outside of his right foot. The ball drops down at the far post, and a red shirt clears. 
9' New Zealand clear it off the line again! Poloz brings the ball down at the far post, beats Tommy Smith, and prods the ball towards the far corner. Boxall, of SuperSport United in South Africa, scrambles back and swings his right peg at it. 
7' Clang! Russia hit the inside of the post. Vasin flies to meet a corner with a diving header, and he guides it beyond Marinovic to the far post. It bounces off the upright, and along the line, where McGlinchey hoofs it clear. That has ramped up the decibels coming from the Russian fans behind the goal. 
5' Russia are maintaining the pressure, but are yet to pull the All Whites defenders out of position. Samedov swings in a corner, which Wood nods clear. 
3' Golovin has a rasping pop from 25 yards. He strikes it ever so well, and Marinovic deflects the ball behind for an early corner. The New Zealand 'keeper didn't appear particularly confident there. A couple more corners ensue, before Smolov heads over from 18 yards.  
1' Captain Chris Wood is drifting to the left flank in order to exploit the height difference between him and Samedov. A decent start from New Zealand comes to an abrupt halt as Wynne ploughs in to Dzhikya. 
1' New Zealand get going, and waste no time in pumping the ball forward to man-mountain Chris Wood. 
The national anthems are done, the handshakes are happening, and kick off is imminent. Let's 'av it. 
The referee today is Wilmar Roldán, from Colombia. He was one of the referees at the 2014 World Cup, but I dare say this will be his first tournament with VAR.
And now FIFA President Gianni Infantino steps up to the podium for a hand-gesture heavy speech. 
Vladimir Putin is giving a welcome speech in front of two very fluffy microphones. 
This is Russia's first appearance in the Confederations Cup, while New Zealand are back for the first time since 2009. The All Whites were also involved in the fun in 1999 and 2003. 
It looks like both teams will deploy three-man defences. For Russia: Kudriashov, Vasin, and Dzhikya. For New Zealand: Smith, Durante, and Boxall. It is often said that the best way to counter a 3-5-2 is to mirror it. Given Stanislav Cherchesov's tendancy to use this system, Anthony Hudson may well have gone for that approach. 
Anthony Hudson will be the man delivering a rousing speech to the New Zealand team. The Set Pieces interviewed the Englishman prior to the tournament, and you've just got enough time to read it before kick off. 
The two teams have completed their warm-ups and are ambling back to the changing rooms for some final instructions. 
There are 9 former Soviet-bloc nations that are now ahead of Russia (63) in the FIFA World Rankings: Poland (10), Slovakia (21), Hungary (33), Ukraine (37), Czech Republic (44), Romania (46), Slovenia (56), Bulgaria (60), Uzbekistan (62). That goes up to 10 if you include Germany (3), the East of which was Soviet-controlled. 
New Zealand, meanwhile, are in 95th place, below Guatemala and above Madagascar. That makes them the lowest-ranked team in the Confederations Cup. Yet it is an achievement for the All Whites to be in the Top 100; they were as low as 161st position in May 2016.
Russia are languishing in 63rd position in the FIFA world rankings, their lowest ever point. In other words, they're nestled between Uzbekistan and Haiti. Even Gordon Strachan's Scotland are two places above them. 
New Zealand XI: Marinovic, Wynne, Boxall, Barbarouses, McGlinchey, Wood, Rojas, Thomas, Colvey, Smith, Durante.
Russia XI: Akinfeev, Vasin, Dzhikya, Poloz, Glushakov, Smolov, Kudriashov, Golovin, Zhirkov, Samedov, Erokhin.
TEAM NEWS!
New Zealand also have the fabulously-named Monty Patterson in their squad. The 20-year-old forward is on the books at Ipswich Town, but spent last season on loan at non-league Braintree. 
I have taken a Wikipedia-facilitated butchers at the New Zealand squad. 35-year-old Shane Smeltz is the leading cap-holder for the All Whites, with 55. The Borneo FC striker has scored 24 goals during that time, which is not to be sniffed at. 
As we get ready to receive the team news, dig in to this fine article by Nick Ames, looking back at some of the best matches in the Confederations Cup. There have been some big moments. Yes, really!
Yet no Confederations Cup winner has then gone on to lift the World Cup the following summer. It's something of a poisoned chalice in that respect. 
It will come as no surprise given those juicy appearance stats, that Brazil have been dominant in this tournament since its incarnation in 1997. They have won four times (1997, 2005, 2009, 2013), and were the runner-up in 1999. 
In terms of appearance, Dida tops the chart with 22, followed by Lucio with 22.
It's time for some Confed Cup statistics, courtesy of MisterChip, the human encyclopedia... The joint top-goalscorers in the history of the competition are Ronaldinho and the big Mexican, Cuauhtémoc, each with nine. 
Ahead of the Confederations Cup kick-off this afternoon, here's the tournament's cream of the crop to look out for. Any in the Russia or New Zealand teams?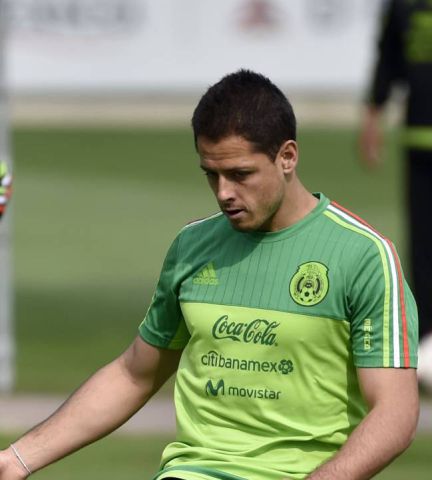 Here's the info you need if your preference is to have sounds and moving pictures to accompany our live feed of this evening's game in Saint Petersburg.
Line-ups
12

Moss

19

Alex Rufer

23

Tamati Williams

10

Smeltz

17

Tom Doyle