Diego Costa: Atlético Madrid reportedly set for 30m-euro bid
A report in the UK press says Atlético Madrid are to make an offer to the Blues this week as they seek to take Costa back to the Spanish capital.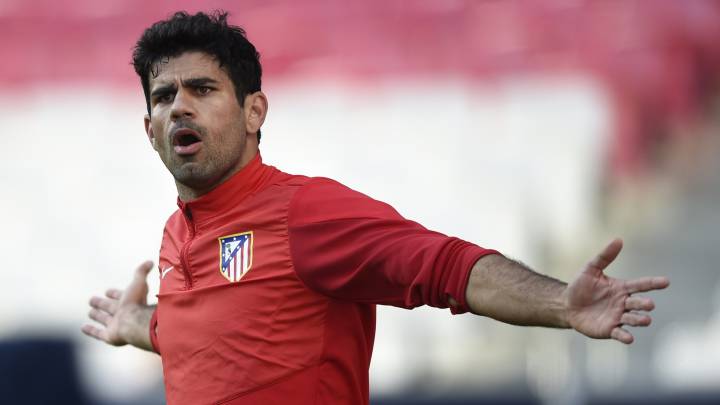 Atlético Madrid are determined to re-sign striker Diego Costa, particularly after his boss at Chelsea, Antonio Conte, told him earlier in June that he is not in his plans.
30-million-euro bid this week, says Mirror
The Mirror reports that the LaLiga club are to make an offer of 30 million euros for Costa "this week" - 10 million less than they sold the Spain player to the Blues for.
With Atlético unable to register players this summer, Los Rojiblancos are said to be hoping to persuade Chelsea to keep hold of the 28-year-old until January, at which point he could be added to Diego Simeone's squad.
The Mirror also says Atleti would ask the Premier League winners not to include Costa in their squad for next term's Champions League, in doing so ensuring he wouldn't be cup-tied in the competition after arriving in Madrid.
Costa price has dropped since Conte SMS
Costa's market value has tumbled following the public emergence of Conte's SMS message to the centre-forward, in which he said: "Thanks for the season we spent together. Good luck for the next year but you are not in my plan".
Costa scored 64 times in 134 appearances for Atlético before joining Chelsea in July 2014, hitting 58 goals in 120 games for the West London outfit.