NBA DRAFT
Official: Boston Celtics trade number one pick to Philadephia 76ers
The consensus number one overall pick is Markelle Fultz and the 76ers look like they might land a perfect player to really help them in the Eastern Conference.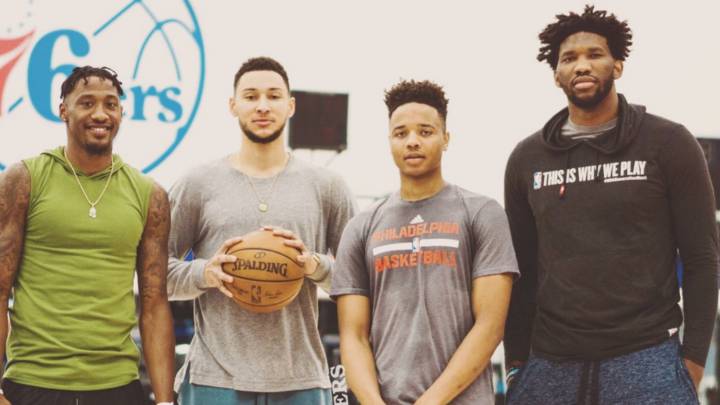 The Boston Celtics have officially traded the number one overall pick in the 2017 NBA draft to the Philadeplhia 76ers. The Celtics move down to number three and also land a "favorably-protected" future first round pick.
There had been talk recently that a trade was in the works but nothing had been made official. "This is certainly a trade that is under the microscope more than others," said Celtics president of basketball operations Danny Ainge, "but we're not afraid of that."
"We're thrilled to be able to select what we expect be an impact player with the third pick in this year's very talented draft class, while also adding a highly valuable future asset as we continue to build towards Banner 18," said Ainge.
It means that the 76ers will have Ben Simmons and this year's first overall pick on the court next year along with Joel Embiid, 2014's third overall pick too provided they all remain healthy. Jahlil Okafor could also play as 2015's third overall pick.
As the race to catch Cleveland in the East continues, the Celtics could have as many as seven first round picks over the next three years including picks from Brooklyn (2018), Memphis (2019, protected 1-8), and the LA Clippers (2019, protected 1-14).