Transfer market live online: Tuesday 20 June 2017
Rumours, talks and done deals: all the summer signings and departures in LaLiga, the Premier League, Serie A, Ligue 1 and beyond.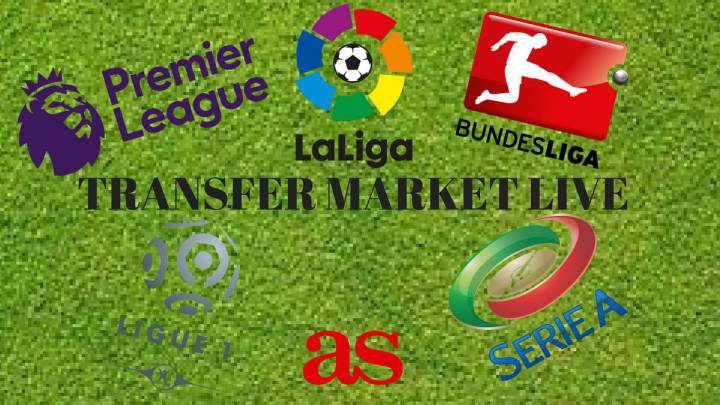 Transfer market live online
Join us for live transfer news throughout the day as we keep you abreast of all the movements taking place in Europe's major leagues and beyond. Rumours, talks, forthcoming deals, completed signings, contract extensions - it's all covered right here.
Transfer market live: Tuesday 20 June 2017
Sevilla president José Castro has told Radio Sevilla that the LaLiga side are interested in re-signing midfielder Éver Banega from Inter Milan, but admitted that the club face an uphill task matching the wages he is currently on in Serie A. 

Eibar are eyeing a move for Porto left-back José Ángel, according to reports in the Basque regional media. The 27-year-old Spaniard spent last season on loan at fellow LaLiga outfit Villarreal.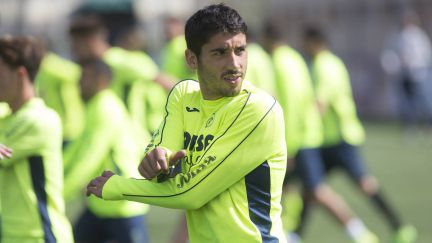 Another nugget from Florentino Perez' chat on Onda Cero last night was that nobody has made an offer for Ronaldo, Morata or James. Perez is reportedly keen to hang onto all of his players, as he said so himself, but shortly after admitted Coentrao was leaving and Diego Llorente was close to a move to Real Sociedad.
And in case you missed this, Dani Alves and Juventus could be ready to mutually terminate his contract meaning Manchester City could be ready to swoop. He has one year to run on the deal.
Fabio Coentrao has his medical at Sporting.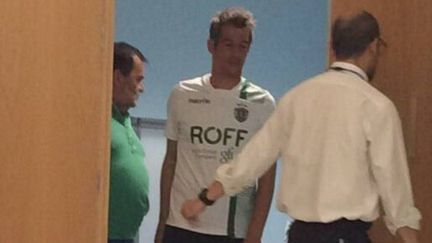 Jeremy Mathieu is on the way out of Barcelona, it seems, as he has already travelled to Lisbon as a move to Sporting looks fairly likely at this point.
Reports circulating that Barcelona met Federico Bernardeschi today.
Real Sociedad are expected to complete the signing of central defender Diego Llorente from Real Madrid at some point today - we'll bring you more on that as and when news materialises.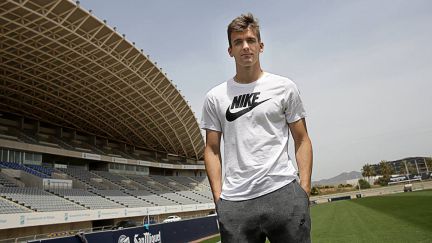 Reports in Manchester doing the rounds that City may be lining up a bid for Dortmund's Aubameyang 
 We reported some time back that Barcelona were keen to see their young Bellerín return but Arsenal are not going to make it easy. The Independent today are saying that their stance is "not for sale". Let's watch with interest how that develops.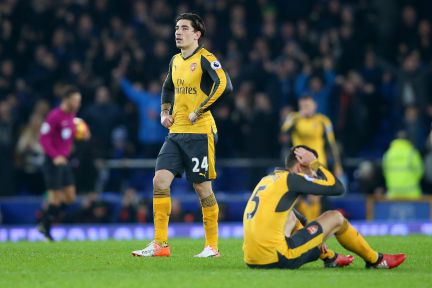 If any club is wanting a look at some potential transfer talent, they'd be wise to keep an eye on Portugal vs Spain at the Euro U21s tonight.
 With teenage sensation Donnarumma making the headlines for not wanting to sign a new deal with Milan, it seems the club are not going to sit back and accept the decision. Attempts are being made to get him to resign, reports in Italy confirm. The club's sporting director, Marco Fassone, was speaking with La Gazzetta dello Sport.
News coming out of Manchester today that United are not crazy about the Cristiano deal afterall. Some suggestions that breaking the transfer record once again for a player that is nearing the end of his career may not make a huge amount of sense.
Florentino Perez claims Real Madrid have not yet received any bids for striker Álvaro Morata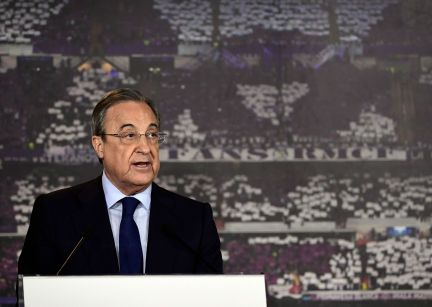 Barça's Jeremy Mathieu has been reported to be in Lisbon with a move to Sporting imminent.
A reminder from yesterday, which is still true as far as we're aware this morning, that no bid has been received at the Bernabéu for Manchester United target Álvaro Morata. If Mourinho wants the young Spaniard he should probably act as early as possible in the transfer window...we all know the fax-machine perils of leaving it late.
 Nemanja Maksimović joins Valencia with the Serbian player moving from Astana. The midfielder is currentl in action at the Euro U21 woth his native Serbia.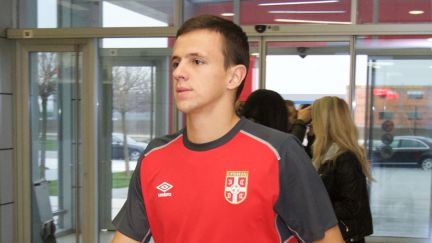 Manchester City fans are hearing plenty about new signings but their star striker Kun Agüero has been talking about being fully focused on his role there.
Reports coming in that Roma's Mohamed Salah is across in England for some medical check ups ahead of a big-money move to Anfield. Is 40 million still considered "big-money" these days?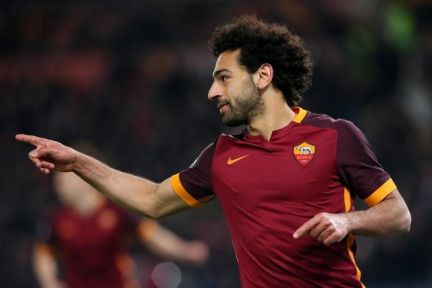 The Daily Telegraph is reporting this morning that West Ham could make a move for France forward Olivier Giroud. That's on the understanding that Arsene Wenger brings someone in to lead his front line.
He certainly knows how to stay in the headlines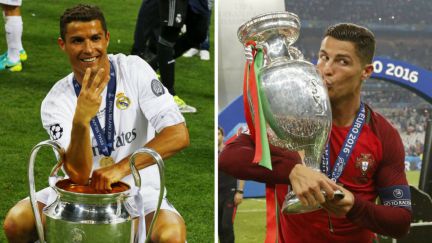 As will be the case until it's finally concluded, expect some Cristiano news. AS editor Alfredo Relaño has had his say this morning.
Welcome to another day of live transfer fun as we fill the gaps in your life to keep you informed of the club related movements of footballers around Europe and beyond. Stay tuned...