ESPANYOL
Espanyol fans malcontent with new stripe-less shirt
The 2017/18 season playing kits manufactured by Spanish brand Joma were unveiled this morning and have been poorly received by the Espanyol faithful.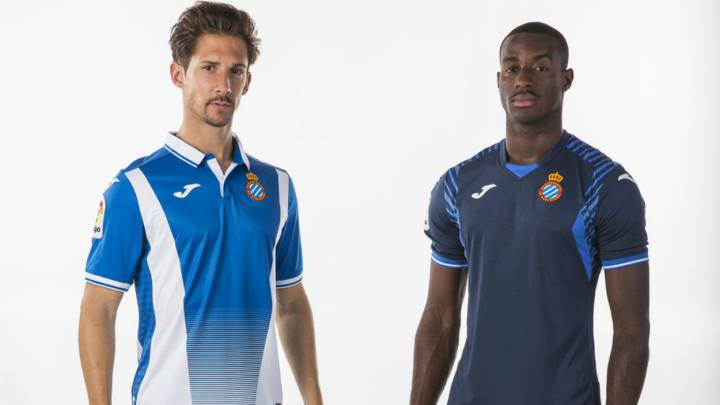 Earlier this morning RCD Espanyol along with technical supplier Joma unveiled the 2017/18 plating kit moving a step away from the traditional blue and white striped shirt synonymous with the Barcelona based club over the years.
Fans respond
It was't long before the fans responded on social media with mixed comments (the majority negative) about the new kit. Comments varied from "It looks like an Oviedo or Getafe shirt" complained some to, "the €69.99 price is what you'll pay us to wear this?" Those who were more favourable about the breakaway in tradition looked for a more positive angle stating "The shirt is different, just in the way we are as a club".
Joma stated that the shirt pays tribute to the club's main colours and points to subtle details such as the addition of the Catalan flag or the Espanyol budgie motif.
The away shirt is a dark navy colour whilst the third shirt for the new campaign is an eye-catching yellow and green striped affair.