Real Madrid to present Vallejo to the Bernabeu after the Euros
The central defender will be presented as a first team Real Madrid player having spent a successful year in the with Eintracht Frankfurt last season.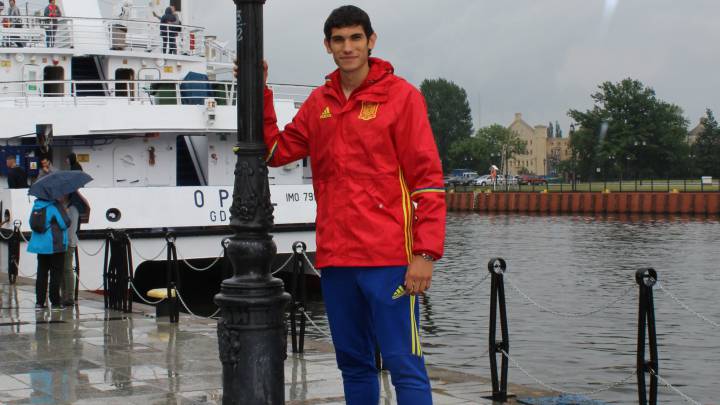 Jesus Vallejo will be presented at the Santiago Bernabeu once the European Under-21s have finished in Poland. Real Madrid will take advantage of his return to the capital after the Euros and he will join the preseason as a confirmed first team member. If Spain make it to the final of the tournament, as they are expected to do, the event will take place on the 3rd of July.
The central defender from Aragon travelled to Poland knowing where his future lay having been informed of Real Madrid's plans. It gave him the opportunity to full concentrate on the task of bringing European glory to a very talented Spanish generation of footballers. On June 12th, he was informed that he would indeed make up part of Zidane's first team squad last season and the 20-year-old confirmed it himself in the mixed zone after the game against Portugal: 'Madrid informed me that I would stay with them and I am very happy about that. But not I will focues on the Euros and make sure to give my best'.
His response to the news has been inspired. He has been a pillar of strength in Spain's defense against Macedonia and Portugal and got the man of the match award in the second encounter. The centre-half is Albert Celades' undisputed leader in defense alongside Jorge Mere of Sporting Gijon.
The two games in the Euros has gone a long way to dispel concerns over his fitness. He suffered two muscle injuries in the final stretch of the season for Eintracht Frankfurt but Vallejo was treated in Valdebebas for both and appears to have regained full fitness.
The defender from Zaragoza is a prototype defender on the field but atpyical off it as he used his spare time to study for his INEF exams. He used his Christmas holidays to sit his exams in Zaragoza.
Real Madrid on tour with Mayoral, Llorente and Asensio
Real Madrid have plenty to smile about with four players in the squad that is drenched in potential. As Vallejo was the man of the match in the second game, another Madrid starlet picked up the award in the first with Marco Asensio landing a hat-trick. Marcos Llorente is another bonafide starter and borja Mayoral might get an opportunity in the third game with qualification to the semi-final already secured.