L'Équipe: Zidane has spoken with Mbappé to convince him
The French media outlet said on Friday that the Madrid manager spoke last week with the Monaco star in an attempt to persuade him to make the move to Spain.India-USA
Zinedine Zidane has already spoken with Kylian Mbappé to convince him to sign for Real Madrid. That is according to the French media outlet, LÉquipe in their Friday edition.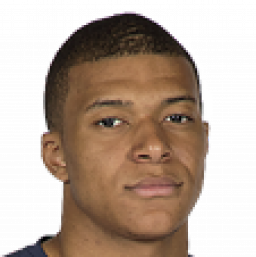 Zidane's phonecall to Mbappé
The French coach spoke by phone with the rising star of Monaco to suggest that a move to the Spanish capital would be great for his already promising career, the player being at the top of Madrid's summer wish list. 
Mbappé is currently on holiday in Spain, taking a break while he monitors proposals being made around his future, and Los Blancos are front of the queue. L'Équipe reports that Madrid have made two key arguments for him to make the move. First, he will have plenty of pitch time with the European champions due to a major star likely to leave the Bernabéu - with the paper suggesting Gareth Bale linking him to Manchester United - and secondly that the club is able to transform him into a true star of the world of football in the next two years.
Real Madrid have the advantage
Apparently the French youngster had not been sure about the move to the current Liga champions due to concerns about playing time with so many other top players already there. But he has shown more enthusiasm for the idea on the back of this conversation. The report also states that club presdient, Florentino Pérez, along with Zidane, will maintain contact with the player. And this has given Madrid the advantage in a potential signing over other clubs - namely Liverpool, Arsenal, Manchester City and PSG - who are also trying to attract the talented forward.