Cristiano vents fury lashing ball into the stands after spot-kick
The Portugal ace opened the scoring from the penalty spot and in a release of tension, whacked the ball high into the stands then stood staring, arms outstretched.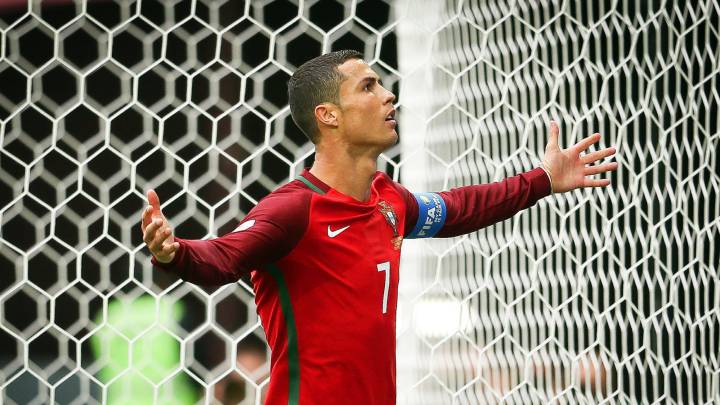 Cristiano Ronaldo found an outlet for all of his pent-up anger when Portugal were awarded a penalty in today's Confederations Cup final group game against New Zealand. The Real Madrid star sent keeper Stefan Marinovic diving the wrong way to bury his spot kick in the top right corner and open the scoring with 34 minutes gone.
Cristiano changes goal celebration routine in Russia
But rather than scoot off to perform his usual 'arms-raised, legs-akimbo "Síííííuu"' jump celebration, he met the ball as it bounced back off the back of the net, thumped it high into the stands, and stood defiantly, arms outstretched facing the fans behind the goalmouth.
Cristiano focused with Portugal at Confed Cup
It was Cristiano's second goal at 2017 Confederations Cup Russia after heading the winner against tournament hosts in Wednesday's second group game. The Madrid player has looked fully focused on the team at the event, and apart from taking out his fury on the ball after today's spot-kick, seems to have put his recent tax worries out of his mind to concentrate fully on Portugal's Confed Cup campaign.