Florentino Pérez visits family of Kylian Mbappé in France
The Real Madrid president met with the young player's family after the recent international friendly between France and England according to French outlet, Telefoot.
Real Madrid president Florentino Pérez was reportedly with the family of Monaco player Kylian Mbappé as he continues in his attempts to persuade the young player to make the move to the Bernabéu.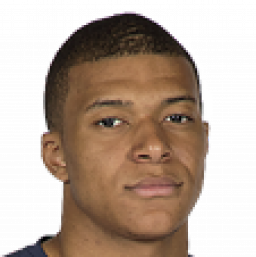 Madrid president, Mbappé family
According to French media, Téléfoot, the most senior member of the Madrid club met with the player's family after the friendly match between France and England on 13 June in the Stade de France. The purpose of the visit was not accidental, states the report, with the objective clear: to persuade those around the young star that the best option for his future was at the Santiago Bernabéu.
Zidane's Mbappé call and Madrid exits
This news comes on the back of the story broken by another French source, L'Équipe, saying that more recently Los Blancos' manager Zinedine Zidane had been speaking to the 18-year old by phone while the player was on holiday in Mallorca. It is clear that the attacker is a prime asset desired to enhance the current Liga and Champions League holders.
With potential exits for Cristiano Ronaldo and Gareth Bale being muted, bringing in arguably the hottest young property in European football would go a long way to appease any disgruntled fans. But with PSG, Arsenal and others also trying to lure the Monaco star away from the principality - not to mention his current club's efforts to keep him - the outcome of this story is far from clear.
France and World Cup 2018
Along with the various factors that young Kylian has to decide upon is his desire to play at next summer's World Cup in Russia. His national team manager, Didier Deschamps, has made it clear that he believes it would be in the player's interests to remain in Ligue 1 with Monaco and continue his development, however, Zidane has reportedly already guaranteed enough pitchtime if the move to Madrid is chosen.