ABC: The Leo Messi Foundation hid tens of millions of euros
Lionel Messi's charity created a framework to hide income, which consequently cannot be confirmed as having been spent on philanthropic projectsSevilla-Leganés: Copa del Rey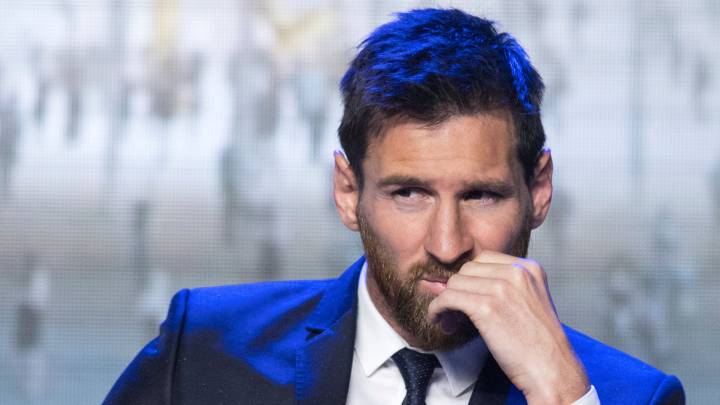 Lionel Messi's financial situation has become increasingly murky following claims that his charitable organisation has hidden tens of millions of euros from the authorities.
Messi Foundation spending can't be verified
According to Spanish newspaper ABC on Monday, the Leo Messi Foundation "has created a framework to hide millions of euros of income generated from sponsors that has not been declared and, as such, it can't be confirmed that it has been spent on social projects to help children with problems."
ABC continue that the Foundation "has masked between 2007 and 2015 a large part of its income." At least ten million euros has not been declared to the Spanish or Argentine authorities. ABC insinuates that the Foundation has been used as an "umbrella" to cover the Messi family's private businesses.
ABC: Leo Messi Foundation operational for 6 years before registration
ABC has created a time-line of the Messi Foundation. It states that the framework in question was put in place in 2007, when the Foundation started operating in Barcelona.
In May 2009, Messi and his father, Jorge Horacio, created a sub-office in Rosario, Argentina. At that point, the parent NGO (Non-governmental organisation) had not been registered with the authorities in Spain, which was obligatory. ABC states that the Spanish organisation was eventually registered in Barcelona in 2013, after six years of operation.
Yet The Leo Messi Foundation was not only operational in Spain. The sub-office in Rosario, Messi's home city, was signing contracts in the name of the NGO in Argentina, and others in the name of the NGO in Spain, without that income being declared. As a result, the Argentine tax authorities deregistered the Rosario-based NGO, according to databases consulted by ABC. The reason for the deregistration was that the entity had not presented its accounts for three consecutive years.
This development comes after Messi was sentenced a 21-month prison sentence for tax fraud in 2016. The sentence was suspended, and swapped for a fine in June 2017.