Spain-Italy live: Euro Championships semi-final match report
Saul Niuez ended Italy's dreams of a final on Friday single-handedly as he scored a hat-trick in 21 minutes in the second half to end the game as a contest.Senegal - Colombia: World Cup 2018 Group H, game 3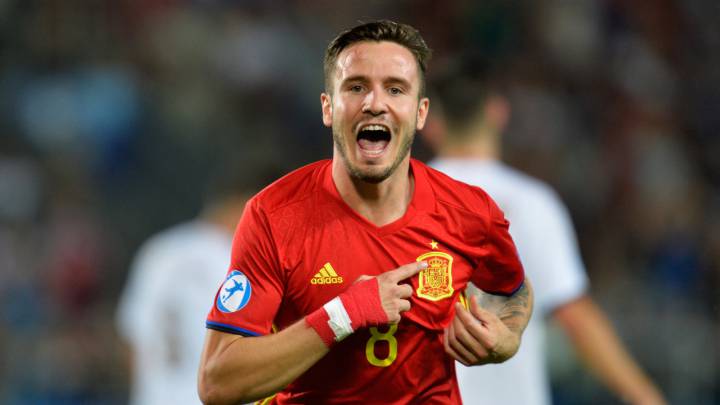 Spain 3-1 Italy: match report
Spain will play Germany in the final of the Euro under-21s in Poland after beating Italy 3-1 in the semi-final in Krakow on Tuesday night.
In what started out as a cagey affair, Saul Niguez decided to take the game on his shoulders and scored three goals in just over 20 minutes in the second half to send Italy packing.
The first half saw both sides try to assert themselves on the game without much luck in front of goal. Bernardeschi for Italy was looking particularly fleet of foot in Spain's penalty area while Italy were finding it hard to pin Sandro down in their own area.
The first half, despite being hectic, saw little by way of chances though.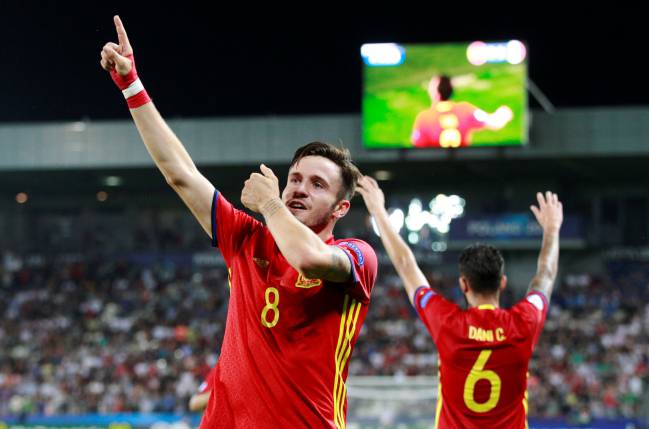 That all changed in the second half. Just eight minutes in, Saul Niguez recieved a pass off Dani Ceballos in the penalty area and struck across his body to beat Gigi Donnarumma for the first. It was Saul's third goal of the competition in his third game.
Just five minutes later, with 58 played, Roberto Gagliardini was shown his second yellow after multiple fouls on Dani Ceballos. Time and time again, the Real Betis midfield beat him and the Italian finally crossed the line. Italy were down to 10 men and looked to be heading out of the competition.
Bernardeschi cut inside from the left and made his way across the edge of the penalty area as he waiting for the chance to shoot before striking towards Kepa and Spain's goals. It took a deflection off Vallejo and beat the Athletic Bilbao goalkeeper to give Italy hope.
Three minutes later with 65 on the clock, Deulofeu took the ball way outside the box. He though about shooting before passing to Saul, who was stood right next to him. Saul thought about shooting and went through with it. His shoot went whizzing past Donnarumma and Spain were back in front.
Just nine minutes later, Ceballos started an attack down the left and passed to Asensio. He made a move towards goal and pulled the ball back to Saul, who finished with his trusty left foot. Spain were up 3-1 and Italy were shellshocked.
They had little or no chance of a comeback when they had thrown what they had at the Spaniards and every time, Saul responded. Spain continue on to a final against Germany on Friday, and based on tonight, look like world beaters.
Spain-Italy live stream online: 2017 U-21 Euros semi-final latest news
90'+4' Game over! Spain into the final as Italy are heading home.
90'+1'  Inaki with a run into enemy territory and his shot is blocked yet again. Corner for Spain as they slow things right down.
90'  Chance for Pellegrini as Kepa gets down well and saves.
88' Ceballos is replaced by Oyarzabal.
87'  Calabria takes Ceballos out of it. Gets a stern 'calm down' warning from the referee.
85'  Inaki out wide to Bellerin. the Arsenal defender strikes and Donnarumma saves.
82' Deulofeu is replaced by Denis Suarez.
81'  Spain looking for more but Deulofeu's effort is blocked for a corner.
79' Sandro is replaced by Iñaki.
77' Cerri booked for fouling Ceballos. He stood directly on his foot after he played off the ball.
74'  Ceballos plays it to Asensio and he pulls it back to Saul. No chance for any team.
74' This isn't fair. Saul with a hat-trick. Asensio pulls it back and Sual buries it. My word, that is absolutely brilliant from the Atletico Madrid midfielder.
 73'  Petagna is replaced by Cerri.
72'  Asensio rolls a shot just wide. 
70'  Asensio with a lethal ball into the box and Sandro fails to get contact. Very close. 
69'  Ceballos with two nutmegs in one pasage of play. Then Deulofeu has one before his shot is blocked. Spain are really turning on the style.
68'  Sandro tries now but yet another block. Spain still getting into good positions.
66'  That Saul goal really took the sting out of Italy's challenge.
65' GOAL! Saul with an absolute belter. 
62' GOAL! Bernardeschi scores his second in four and gives Italy a chance. Nobody saw that one coming. He cuts in from the right and waits, waits, waits before striking with his left. It takes a deflection of Vallejo and Kepa is beaten. 
61' Locatelli replaces Chiesa.
60'  Italy sitting deep. spain trying to figure out how to break them down. 10 men and struggling, this is going to be a long 30 minutes for Italy.
58' Gagliardini fouls Ceballos and gets his second yellow.
57'  Sandro and Deulofeu in a two-on-two against Italian defenders. Sandro draws both men to him and Deulofeu is free but Sandro goes along and has his shot blocked. Waste of a chance.
56' Calabria booked for a challenge on Llorente.
55'  Yet again, Saul shows up in a big game! That was exactly what this game needed.
53' GOAL! What a finish! Ceballos with another beautiful pass into Saul's path and the midfielder finishes with absolute style. Brilliant. He has now scored three in three for Spain.
51'  Deballos with another nice move before setting Johny free. Italy get it awyay again but it falls to Deulofeu before italy clean up the scraps.
50' Gagliardini booked for a foul on Dani Ceballos.
49'  Sandro with a lovely run and plays it out wide to Asensio, but he is stopped. Asensio struggling to get anywhere tonight. He's being well-watched by the Italians.
48'  Deulofeu wins a throw as he finds himself surrounded on the sideline.
47'  Ball arrives in and Petagna gets a head to it but not enough to send it towards goal. 
47'  Italy win an early corner.
46'  Back underway with no changes for either side at the break.
Of course, given the talent, they both could at a moment's notice but nothing yet. 
Strange game in Krakow. Both teams have looked dangerous without either ever truly looking dominant or like scoring.
45'+1'  The free come sin but Italy deal with it and the referee blows for half-time.
45'+1'  Deulofeu fouled by Benassi. The Italian goes in the book. A nasty little kick out as Deulofeu ran by him.
45'  Into the last minute of the first half. Can anyone find the breakthrough?
43'  Petagna breaks free, or semi-free, and has a crack but Kepa saves.
40'  Saul looks for Deulofeu over the top but it's far too long.
38'  Spain looking dangerous again on the break but Asesni runs into trouble. He was moving too fast, if that's a thing.
36'  Saul and Pellegrini collide in the air. 
35'  Dani Ceballos creates a chance out of nothing with a nutmeg and pass to Sandro. He fires just over the bar.
34'  Spain counter with Sandro and more. Sandro has a think and eventually sends it out to Deulofeu. His cross is turned away and out for a corner.
32'  Italy back up the other end. Cross is too deep and Bellerin has a throw.
31'  Asensio with a cross that Donnarumma gathers.
30'  The free is blocked by the wall. Ball arrives back in Ceballos and Deulofeu tries an awkward-looking shot that goes wide. excellent chance.
29'  Marcos llorente finds Sandro and he takes it, turns and nearly gets a shot away. Italy win it back but Sandro is eventually fouled by Gagliardini outside the box. 
27'  Nice break by Spain. Saul leading it but his pass inside to Asensio is cut out and falls to Sandro. He turns back and Spain restart their attack.
26'  Calabria fouls Johny and Spain have a chance to whip in a cross. Both players, who remained down after the collision are back up again.
25'  The corner comes in and gets headed back toward goal by Caldara. Kepa boxes clear before Ceballos is fouled to give Spain a breather.
24'  Bernardeschi again. Another block and another corner. 
23'  Really well-worked corner. Bernardeschi ends up with it in space on the right and he shoots. Johny gets a block and it's another corner.
22'  Pellegrini with an effort that tests Kepa. Corner.
21'  Johny with a foul on Petagna. 
20'  Asensio denied again but it breaks to Saul. He plays it out wide to Deulofeu yet again. the wide man plays it to Johny and he plays it to Ceballos. His shot then finds its way to a fan in the highest stand in the stadium. 
19'  All Spain now after quite a shaky start. Deulofeu the latest with a shot. It's straight into Donnarumma's breakbasket though.
17'  Donnarumma wins a free from the corner. Sandro protests and he's right. Nobody touched him? Very strange one.
17'  Saul with a ball over the top to Bellerin. He tries to take it down on his chest but it's a heavy touch. Spain with a corner but could have had so much more. 
16'  Gagliardini takes Asensio out of it now as the Real Madrid attacker breaks. No yellow but he is very, very lucky.
15'  Barreca manhandles Asensio with the ball in the air but the referee gives no foul! 
14'  Calabria down the right, tries to take down a pass from Benassi, but it's too high and too awkward to control.
12'  Half chance for Italy. Pellegrini pokes a ball froward and Kepa collects. Bernardeschi was lurking, as he always seems to be.
11'  Deulofeu with the corner that nearly catches Donnarumma out. He fists it over the bar for another corner. 
10'  Spain's first decent push forward. It starts with Saul. He plays it out to Deulofeu and he is stopped but the ball fouls to Ceballos and his shot is deflected out for a corner. 
9'  Dangerous ball over the top to Bernardeschi. Kepa waits for it and it bounces up to him. 
8'  Spain with their first proper look at the ball. Probing Italy's defense now and trying to find any weaknesses. 
7'  Bernardeschi with a shot from outside the box. It was always rising.
5'  Gagliardini down in a heap as he collides with Sandro in the air. He seemed to stretch his hamstring in a very uncomfortable fashion.
3'  Bernardeschi cuts inside from the left and drives a low shot towards Kepa. The Athletic Bilbao keeper gets down and saves.
2'  Italy with all of the ball early on but not much happening. 
1'  Game on as Spain and Italy look to join Germany in the final.
 Ready for action as the spanish anthem finishes.
 The Italian national anthem blaring at the Stadion Miejski in Tychy. 
Spain v Italy head to head is as even-stevens as can be. Three wins each, two draws, and both have scored 11 goals. Who goes ahead this evening?
The second half is underway in the first semi-final between England and Germany, with the scores level at 1-1. You can follow live text commentary of all the action from the Tychy Stadium here. 
Everything's ready in Krakow (via UEFA)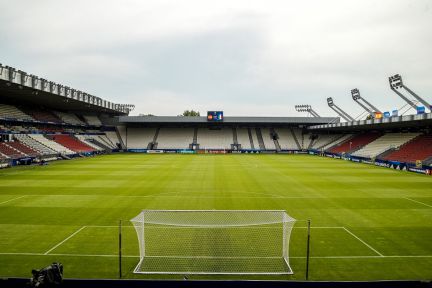 A blast from Spain U-21's past, and a man who's in the news after his Real Madrid Juvenil (Under-19) side won the Copa del Rey on Sunday.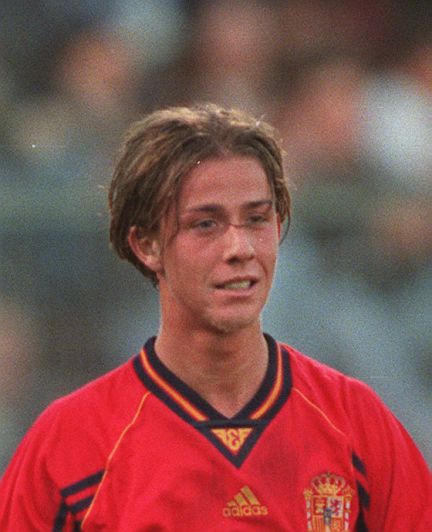 Slavko Vinic will be the referee this evening. The 37-year-old Slovenian refereed the international friendly between Spain and Colombia on 7 June, which finished 2-2. 
Italy have two players, Berardi and Conti, out through suspension. Spain, on the other hand, have a full squad at their disposal. 
 Spain's Saúl has been impressive in the group stages and speaking ahead of the semi-final said that the team's improvements at the back have contributed to their performances and results:
"The change has not only been in front of the opposition goal, but in terms of defensive solidity,"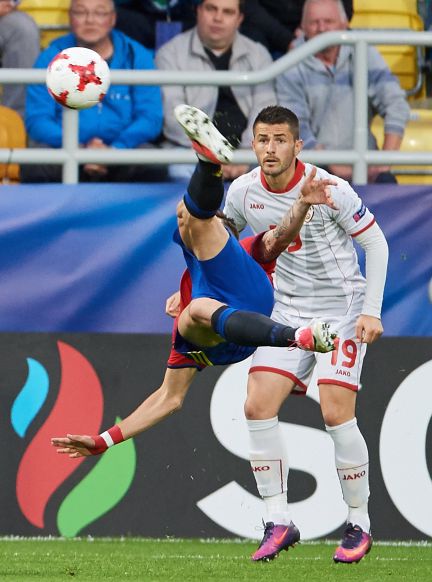 There have been 12 members of the Spanish squad that have been champions of Europe at U19 level. Could this experience help them lift another title?
AS director had his say this morning on the semi-final games and put some focus on that battle we mentioned in his editorial "Asensio and co. face Donnarumma"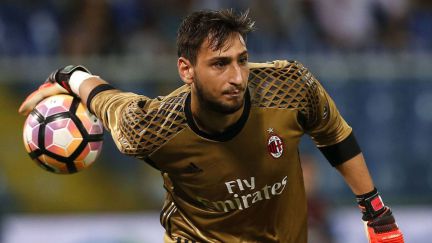 And one particular narrative that will be running throughout the day will no doubt be Italy's headline-making goalkeeper Donnarumma's battle against the free-flowing and lethal Spanish front-line, Asensio, Saúl and Deulofeu included.
Welcome to our build up to the second semi-final of the Euro U21 tournament in Poland. And what a game we have in store for you as two talented teams - full of players being seen week-in, week-out in the professional top flight leagues - come together looking for a place in the final.
Spain vs Italy live stream: 2017 U-21 Euros semi-final match preview
Group B winners Spain take on Group C winners Italy in a semi-final clash that pits the tournament's two most successful nations - with four and five titles, respectively - against each other.
Indeed, the countries have met in no fewer than three finals of the Under-21 Euros, winning one each in 1986 and 1996 before a Spain side featuring the likes of Álvaro Morata and Thiago Alcántara saw off the Italians 4-2 to lift the trophy in Israel four years ago.
More recently, the teams also faced off in a friendly in Rome in March - a match-up that also went the way of the Spaniards (2-1), courtesy of goals by Saúl Ñíguez and Borja Mayoral.
Spain
Spain absolutely sauntered into the semis, sealing qualification with a game to spare by following up a 5-0 thumping of Macedonia with a 3-1 victory against Portugal.
With a last-four berth already assured, coach Albert Celades was able to rest his entire matchday two line-up for the final Group B game against Serbia, in which a 1-0 win ensured La Rojita finished the round with nine points from a possible nine.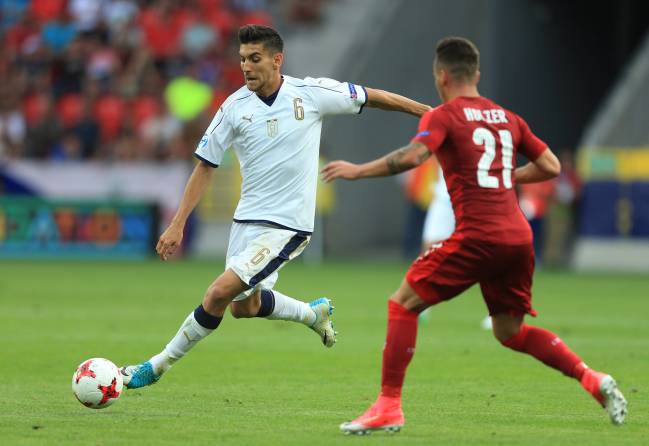 Despite being able to recall a refreshed first-choice XI in Krakow, Celades sought to play down the impact of this in his pre-match press conference, while also insisting that Italy won't be affected by the loss of Domenico Berardi and Andrea Conti to suspension.
"Their biggest strength is their collective so I think it won't be a factor," he said.
Among the men rested against Serbia was Marco Asensio, who is joint top scorer at the Euros with three goals - all netted during a fantastic display against Macedonia.
Speaking to the media on Monday, Asensio rebuffed suggestions that Spain are semi-final favourites, and discussed Italy goalkeeper Gianluigi Donnarumma, who is being linked with a move to join him at Real Madrid.
"Is he ready to play for Real? That is not something I decide," Asensio explained. "I can only say he's a great goalie but tomorrow I hope things don't go his way against us."
Italy
Italy's progress in Poland has been less serene than Spain's, with a 2-0 opening win over Denmark followed by a 3-1 loss to the Czech Republic that left their hopes of advancing in the balance.
However, a 1-0 win over Germany in their final game saw them top their section, with the Germans also reaching the semis as the group stage's best second-placed side.
It's a scoreline that has led to cries of foul play from Slovakia, who were runners-up in Group A but found themselves edged out by the Germany for a semi-final place.
In addition to the absence of Berardi and Conti, Italy coach Luigi Di Biagio could also be without centre-back Mattia Caldara, who is a late fitness doubt, telling the media on Monday: "Tomorrow we'll evaluate if it's worth risking him".
Di Biagio was under no illusions as to the challenge Spain pose to his side's aspirations of making the final, declaring: "I would say they are [tournament] favourites, they have a great team."
Meanwhile, Donnarumma said that his full focus is on Tuesday's semi-final, in spite of the recent furore over his future.
"I am calm, I am thinking only about tomorrow's game. I am relaxed, we are thinking about tomorrow. My future is for after the tournament."
Spain vs Italy live stream: possible line-ups
Spain XI: Kepa; Bellerín, Meré, Vallejo, Jonny; Llorente, Saúl, Ceballos; Deulofeu, Sandro, Asensio
Coach: Albert Celades
Italy XI: Donnarumma, Calabria, Rugani, Caldara, Barreca, Gagliardi, Pellegrini, Benassi, Bernardeschi, Petagna, Chiesa
Coach: Luigi Di Biagio
Spain-Italy live stream online: betting
Priced at 13/20, Spain are the bookies' clear favourites to clinch a place in Friday's final, while Italy are valued back at 17/4 to snuff out La Rojita's Euros dream and qualify for the title decider.
Follow the live coverage match of the U-21 European Championships between: Germany-Spain