Vitolo: Chelsea to compete with Atleti for Sevilla man
Antonio Conte will need to reinforce the Chelsea front-line, given Diego Costa's imminent exit from Stamford Bridge. The Sevilla man is an option for the Italian.Barcelona vs Atlético: UEFA Youth League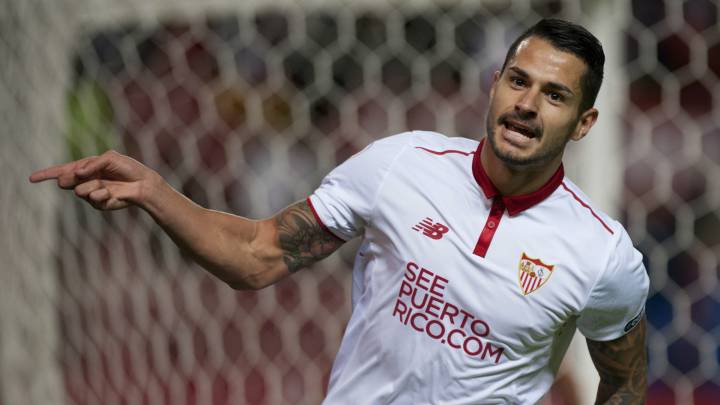 Sevilla's Vitolo continues to be one of the most talked-about names of the summer transfer window.
Atlético move would necessitate Las Palmas loan
Clubs from across Europe are keen to secure the 27-year-old's signature. Atlético Madrid were considered the favourites, yet Chelsea have entered the race. Faced with the imminent sale of Diego Costa, Antonio Conte needs to reinforce his attack.
If Vitolo signs for Atlético, he would immediately leave the club on loan until January as a result of the FIFA-imposed transfer ban, with Las Palmas the preferred option. As the player hails from the Canary Islands, and Las Palmas are not a direct competitor of Atlético, it would appear to suit all parties.
Chelsea a more secure option
Vitolo may view Chelsea as a more secure option. There is no lingering spectre of a transfer ban in West London, and he would be able to demonstrate his talent in the Champions League from the start of the season.
Sevilla will only sell the player if a club pays his release clause of €35m.