Kevin Gameiro to miss the start of LaLiga after groin operation
The Atleti forward underwent the operation on his groin in France on Tuesday. Doctors estimate he will be out of action for approximately a month and a half.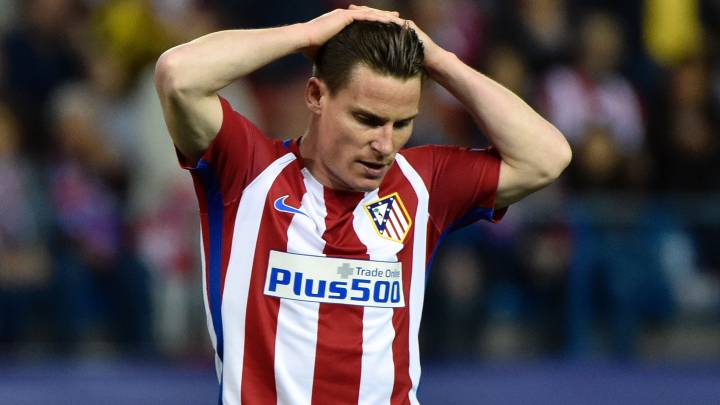 Kevin Gameiro underwent surgery in France yesterday to remedy an ongoing groin problem. The French striker had been carrying the injury for several months and Atlético's medical department felt the best solution was for the player to go under the knife during the pre-season. Gameiro is expected to be out of action for between one and a half to two months which means he will miss the start of LaLiga which gets underway on the weekend of 11/12th August.
Gameiro, two months on the sidelines
Doctors estimate that Gameiro will be able to start running again in about two weeks' time and will be able to begin working with the ball after six weeks. Once eight weeks have passed he will rejoin the squad for Profe Ortega's training programme.
Despite his niggling groin problems, Gameiro played 46 games for Atleti last term (31 in LaLiga, nine in the Champions League and six in the Copa del Rey) and ended the campaign with 16 goals in all competitions. It has to be said that his performance levels were a way of those he showed during his time at Sevilla. He was one of the players put on a provisional transfer list by Diego Simeone but he will now stay after the Court of Arbitration for Sport upheld the FIFA transfer ban which impedes Atlético from signing any new players until January next year.