Cristiano Ronaldo leaves team Portugal to meet twin children
The Portuguese Football Federation has given their star player permission to leave national team duty which means he will miss the Confederation Cup third-placed match.
Portugal's superstar captain Cristiano Ronaldo revealed Thursday he will not play in the Confederations Cup third-place match this weekend as he will finally meet his newborn twin babies.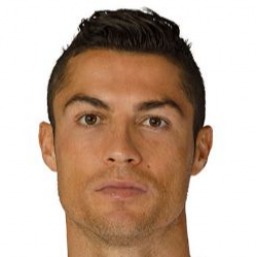 Cristiano to welcome his babies
Hours after Wednesday's 3-0 defeat to Chile in a penalty shoot-out in Kazan, Ronaldo said he had been given permission to miss the play-off in Moscow, against either Germany or Mexico, to meet his new arrivals.
Ronaldo, 32, is believed to have fathered the twins with a surrogate mother in the United States and already has a seven-year-old son, Cristiano Ronaldo Jnr, from a previous relationship.
Ronaldo giving his all for Portugal
The Real Madrid forward says he gave his 'body and soul' for Portugal in the semi-final, which finished goalless after extra time, 'even though my two children were born'.
'The President of the Portuguese Football Federation and the national coach have an attitude that has touched me and I will not forget,' the four-time world player of the year wrote on his official Facebook page.
'I'm very happy to finally be with my children for the first time.'
Having won man-of-the-match awards in each of Portugal's three Confederations Cup group stage games, Ronaldo did not have his best match against Chile, whose defence managed to subdue the Real star.
As well as meeting his newborn babies, Cristiano faces an uncertain future having threatened to quit Spain as he faces allegations of tax evasion in a court in Madrid next month.