Atlético ready to table €15m offer for Roque Mesa
Las Palmas' midfield maestro has attracted a bid from Swansea City, but Diego Simeone is willing to better it in order to strengthen Los Rojiblancos' midfield.
Atlético Madrid have circled the name of Las Palmas' mustachioed midfielder Roque Mesa.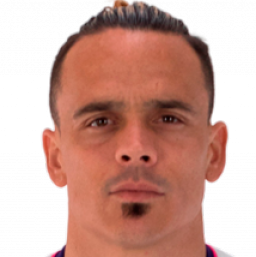 Mesa: Atlético to usurp Swansea's offer
'El Cholo' Simeone needs to reinforce the centre of midfield, and Mesa fits perfectly with his profile. Atlético would be willing to spend €15m on Mesa, more than the €13m that Swansea City have offered.
The 28-year-old has enjoyed two magnificent seasons on the Canary Islands, and that has not gone unnoticed. Mesa was one of the most effective players in LaLiga at recovering possession, and also boasted a pass-success rate of around 90%. He has the characteristics that Simeone is looking for.
Tiago's retirement and the injury to Augusto Fernández open the door to the signing of reinforcement in the centre of midfield. Moreover, Alessio Cerci, who is not in Atleti's plans as they move to the Wanda Metropolitano, could form part of the deal.
Las Palmas loan-back
Las Palmas would be open to a selling Mesa to Atlético, with the player remaining on the Canary Islands until December, when Atlético are able to make transfers.
Las Palmas have always pointed to the player's release clause of €30m when clubs have shown interest. Yet last summer, only €1m separated Mesa from a move to Sevilla, when Monchi offered €9m. The president of Las Palmas, Miguel Ángel Ramírez, was ready to listen to offers of €10m and upwards, but a counter-offer did not arrive.