Pedro: Barça are losing their grass-roots philosophy
Pedro Rodríguez spoke to El Larguero about his title-winning Chelsea season, the rumoured rift between Diego Costa and Conte, and the state of Barcelona.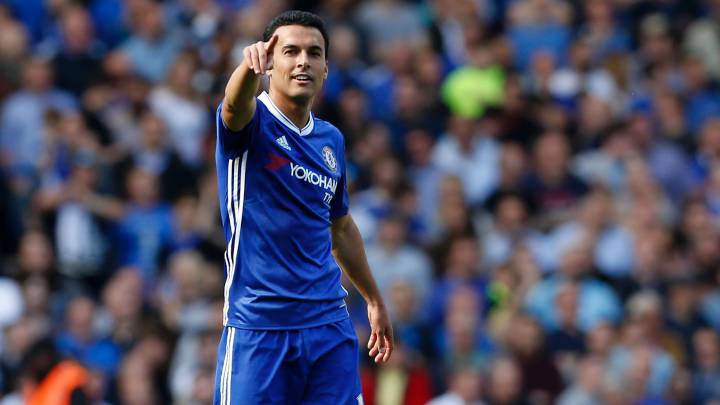 Chelsea winger Pedro Rodríguez spoke to radio programme El Larguero about his title-winning season at Chelsea, the alleged rift between Antonio Conte and Diego Costa, and the current state of Barcelona.
Pedro: Conte convinced the players
The Spain international showed his gratitude to Antonio Conte for turning Chelsea's season around.
"It's true that we had a difficult start to the season at Chelsea. Conte convinced each one of us that we could achieve big things."
The winger, who hails from the Canary Islands, believes that next season will present a greater challenge.
"Next season will be very demanding, but we'll try to have another good year."
Diego Costa and Conte: no obvious rift
That challenge will be exacerbated by the likely departure of striker Diego Costa. Pedro did not shed any light on the striker's future, but spoke of the former-Atlético man in glowing terms.
"We still don't know what will happen with Diego Costa. He's a player that always gives you a boost."
On the subject of a rumoured falling out between Costa and Conte, he insisted that "I haven't seen anything strange between Conte and Diego Costa".
Barcelona are losing their philosophy
Pedro is looking forward to being involved with Julen Lopetegui's Spain side this season, especially with the World Cup on the horizon.
"I'm really excited to return to the national team, and happy with the idea of going to Russia."
Yet the wide-man was less positive when discussion turned to Barcelona and, in particular, the much-lauded La Masia academy.
"The grass-roots philosophy is being lost at Barça."
Pedro believes that he is one of many players that have been forced out of Camp Nou due to a lack of opportunities.
"In the last few years, there have been a lot of people that have needed to look for a life outside [of Barcelona]".