Official: Barça confirm Deulofeu signing
Gerard Deulofeu returns to Camp Nou after a spell in the Premier League with Everton, signing a contract until 2019 with his boyhood club.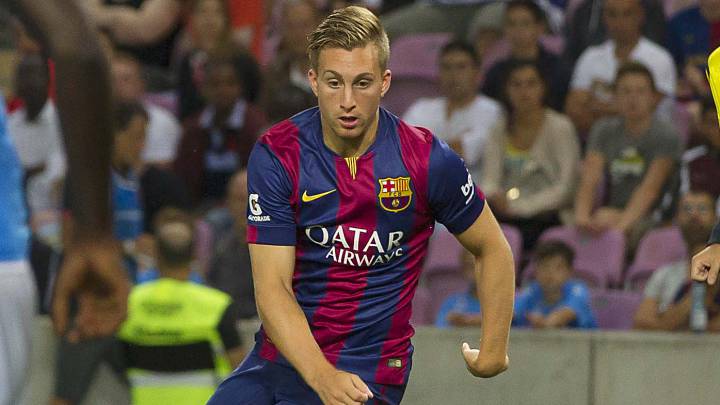 Barcelona have on Friday re-signed Gerard Deulofeu from Everton. The winger will become Barça's first signing of the summer transfer window for a fee of €12m, as stipulated the buy-back clause in his Everton contract. Deulofeu signed a three-year contract at Goodison Park in 2015.
Barcelona were at a crossroads with Deulofeu
Barça released a club statement to announce the news:
"FC Barcelona have activated the buy-back clause for Gerard Deulofeu. In the following days, the terms will be agreed with both Everton and the player. Deulofeu's contract will run until 30 June 2019."
The Camp Nou club were at a crossroads. Club directors knew that Deulofeu could have left on a free transfer next season, while the signing brings another La Masia product in to the first-team squad. This is symbolically valuable at a time when Barcelona's previously-fruitful academy is under scrutiny.
Deulofeu to rest after Spain U21 duty
Deulofeu will not join up with the Barça squad until they have returned from a pre-season tour to the United States. He is still with the Spain Under 21 squad ahead of their European Championship final against Germany, and will need a break before joining up with his team-mates. The rest of Ernesto Valverde's squad will reconvene for pre-season on July 12.
For the transfer to be a success, Valverde and Barça should show faith in the Deulofeu's talent, while Deulofeu should show faith in the project at the club. The radio-silence from both parties until June 30 does not fill one with too much hope, but things change quickly in football.