Atletico Madrid's new jersey possibly leaked online
The new jersey has many of the same features but has some very distinct differences made to them along with the new badge.Nigeria B - Atlético Madrid: friendly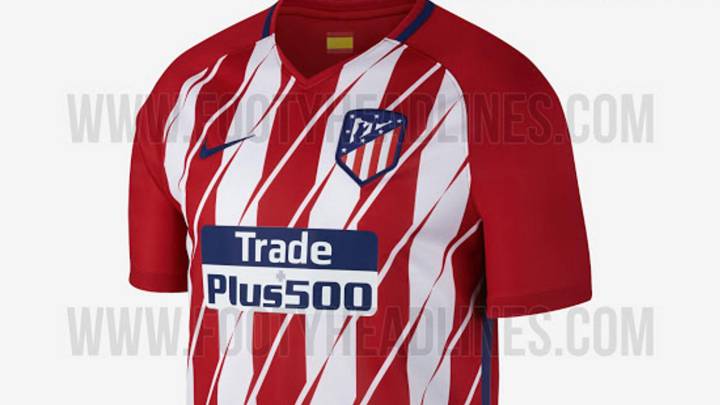 Footy Headlines, a website that specialises in jerseys has released pictures of what could be Atletico's newfirst and second jerseys for the 2017-18 season.
The newest addition on the jersey is the diagonal stripes that are mixed with the horizontal ones to make it look like an optical illusion. It is very similar to a jersey that was reportedly leaked on Twitter a number of weeks ago.
The back of the jersey will be white with red at the very bottom. In both, the new badge is used. Atletico move to the Wanda Metropolitano next year and have taken the chance to redesign their club badge and freshen up their branding. This jersey might, depending on your taste, be a step in the right or the wrong direction.