Five stars of Spain's U21 whose value rose after Euro 2017
Saúl, Ceballos, Asensio, Llorente and Kepa stood out from an impressive Spanish side that almost took the crown in Poland and their stocks are rising.
The Spanish U-21 side have finished what was, with the exception of the final, a fabulous European Championships for them. For most people - certainly coming into the final - they were the outstanding team in the competition, and five names in particular have caught the eye.
Kepa Arrizabalaga
From first game to last, the performance of Spain's young goalkeeper has been impeccable. He has pulled off important saves in every game and it would be hard to point the finger for any of the three goals conceded. He is currently in negotiations with Athletic Bilbao to extend his contract with them but tongues may be wagging around some of Europe's bigger clubs this summer.
Marcos Llorente
What everyone else witnessed in Poland was nothing surprising to fans of LaLiga side Alavés, where he has been playing on loan from Real Madrid. Despite his tender years he is already standing side-by-side with the big boys in the big leagues with impressive ball-winning stats. Madrid are expecting him to be an important part of their future as a young squad is cultivated at the Bernabéu, and the player is now awaiting a discussion with Zidane to find out his plans for the defender. An ambitious player who wants first team football.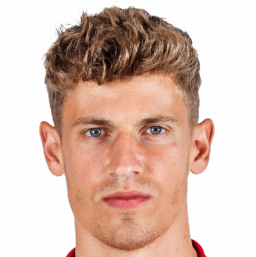 Dani Ceballos
The eventual winner of the Player of the Tournament award, Ceballos showed more than LaLiga watchers what he is capable of, and impressively so. Negotiations with Madrid are at advanced stages, as originally reported by AS in May, and if all goes to plan, the creative midfielder will sign for Los Blancos this summer but will continue to play for Real Betis on loan for a season.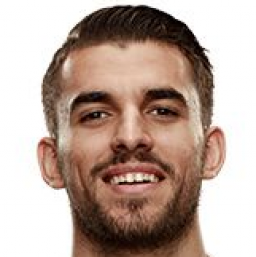 Saúl Ñíguez
Five goals in five games, including a delicious hat-trick in the semi-final against Italy, left the Atlético Madrid player as top scorer of the tournament. He looked dangerous alongside his frontline who interchanged fluidly and as some of Europe's biggest clubs sat up and reminded themselves of the potential value of the young player, Atleti signed him up till 2026 - nine more years.
Marco Asensio
There were few people surprised to see the young Madrid player star on the European stage; he had after all been doing this in the latter part of the season for his club. The only shock was that he didn't add to his opening game hat-trick although his contribution to the team throughout the tournament was tremendous. His touch and swagger on the ball reminds us of a young Zidane and its his current manager, as well as national coach Lopetegui, who has very high hopes for him. The boy from Majorca will soon extend his contract till 2023 and the world is his oyster.