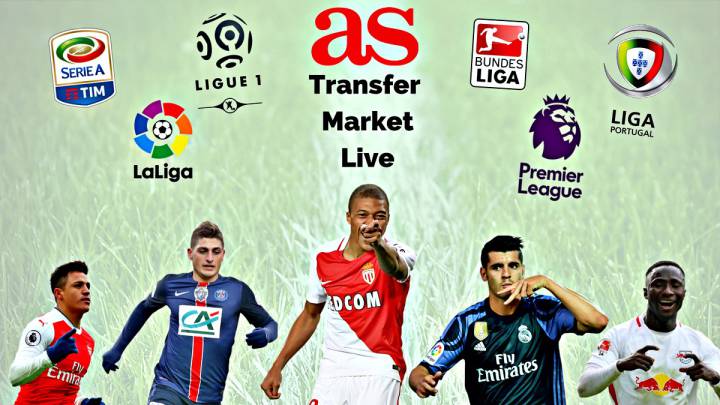 Transfer market live online
Who's moving where? Which big name players think they could get a fatter pay packet by doing one? Which rumours are real and which are made up by a young lad with nothing better to do than spread gossip on Twitter from his bedroom?
Join us for live transfer chat throughout the day as we sort the wheat from the chaff in the transfer market news, covering all (well, almost all) the stories from Europe's major leagues and beyond. Rumours, talks, forthcoming deals, completed signings, contract extensions - it's all here.
Transfer market live: Wednesday 5 July 2017
Fernando Torres to stay with Atleti through to 30.06.18 after signing a 1 year contract extension 

Five facts: Record Arsenal signing Alexandre Lacazette

Video: Reaction to Messi's extension deal with Barça.

The full details surrounding the Lacazette to Arsenal move  

Theo Hernández will be presented at the Bernabéu on Monday, 10 July, at 19:30. He's joining on a six year deal, with Real Madrid having coughed up around 30 million euros to Atlético Madrid. 

Theo is to join Real Madrid on a six-year deal, Los Blancos have revealed in a statement, with the 19-year-old to be unveiled at the Bernabéu on Monday.

The big news from yesterday evening was Pepe's move from Real Madrid to Besiktas. 

Dani Ceballos is really, really on the point of signing for Real Madrid, despite Barcelona making a desperate last-ditch attempt.