Ntuthuko Radebe: Eupen mourn the death of 22-year-old South African
The footballer died following a car accident in his native South Africa. He had return to his home country in search of a new club after recently leaving KAS Eupen.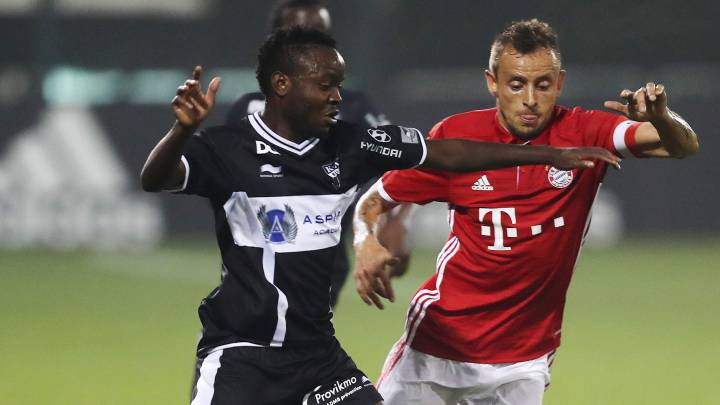 Belgium club KAS Eupen have released a statement confirming the death of South African player Ntuthuko Radebe in a car accident in his native South Africa.
Radebe in South Africa searching for new club
The 22-year-old had left Eupen at the end of the 2016/17 season following the end of his contract. He had returned to South African with the intention of finding a new club.
Eupen release heartfelt statement
Eupen, who finished 13th in the Belgian Pro League, have released a statement expressing their condolences:
"The team, the staff, the directors, the employees, and the supporters have lost a good friend. His kindness, loyalty, committment, and upbeat nature won him the affection of the club. He will always be a member of the KAS Eupen family."