INTERNATIONAL FOOTBALL
Indonesia to lead South East Asia 2034 World Cup bid
The Football Association of Indonesia (PSSI) confirmed their interest in leading a consortium of South East Asian countries in a bid to host the 2034 FIFA World Cup.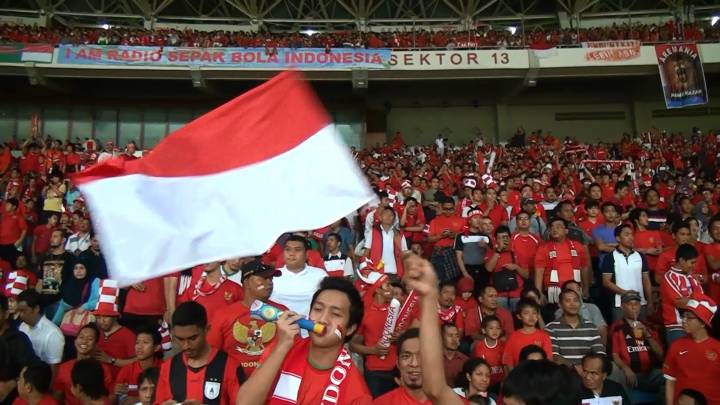 On Wednesday, the Football Association of Indonesia (PSSI) confirmed that they are interested in leading a consortium of South East Asian countries in a bid to host the 2034 FIFA World Cup.
According to Joko Driyono, the vice-president of PSSI, the proposal will be discussed with the AFF in September.
'Indonesia will host the AFF Council Meeting as well as the AFF Awarding Night on 23 September 2017 in Nusa Dua Bali. This will involve the discussion on Indonesia's bid for the 2034 World Cup.
'Indonesia will act as the consortium leader in South East Asia, and will discuss the consortium bidding for the tournament. It has been processed as the final bid will be made in 2026,' explained Joko to the press.
Only two or three countries in a position to host matches
The Association of Southeast Asian Countries (ASEAN) compromises ten states: Singapore, Brunei, Malaysia, Thailand, Indonesia Vietnam, Philippines, Laos, Cambodia and Myanmar.
However, due to geographical and infrastructure considerations, only two or three countries will be in position to host matches in the 2034 World Cup.
James Walton, the Sports Business Group Leader at Deloitte Singapore, believes that Singapore will be one of the main candidates to host matches.
"If you were trying to make an attractive bid that appeals to all the sponsors, international travelers and has the necessary amenities, you'd be looking at Singapore, Kuala Lumpur, Jakarta and Bangkok as major hub cities," said Walton.
Also, Benjamin Tan, deputy CEO of the Football Association of Thailand, confirmed that they have "put in their interest to bid and co-host" the World Cup with Indonesia.
"With a population of almost 650 million, which accounts for almost 10 per cent of the world's population, it does make sense for one of the most populous and football-crazy regions to host the World Cup," he stated.
Why 2034?
Given the rotation pattern that has been informally used by FIFA and the fact that the 2022 World Cup will be held in Qatar, there might be a chance that the prestigious tournament returns to Asia in 2034.
"There is an informal rotation policy among the six continents. After South Africa 2010, Brazil hosted the 2014 competition ahead of Russia (2018) and then Qatar 2022 (Asia). If this continues, the following turn for Asia will be the 2034 edition,' said Joko Driyono.
Other possible candidates to enter the bid for the 2034 World Cup, are China and Australia. Also, a combined bid form the two Koreas was proposed by South Korea's president, Moon Jae, to FIFA's Gianni Infantino in June.