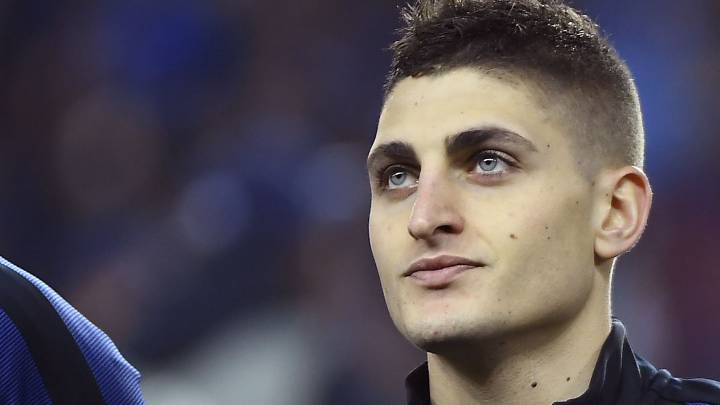 The agent of Paris Saint-Germain's Marco Verratti has railed against the club's owners over their unwillingness to negotiate the sale of the Barcelona target.
Barça president Josep Maria Bartomeu has confirmed the LaLiga side's interest in signing Verratti, and that the Italy midfielder is keen to move to the Camp Nou.
However, Bartomeu has also admitted that PSG chief Nasser Al Khelaifi is refusing to do business over the 24-year-old.
"Al Khelaifi told me if he sold Verratti, they'd never forgive him"
And speaking to Corriere dello Sport, Donato Di Campli has placed the blame squarely on the shoulders of the figure above Al Khelaifi in the PSG chain of command: the emir of Qatar, Sheikh Tamim bin Hamad Al Thani.
"Verratti is a prisoner of the emir," he said. "He has unlimited financial capacity, so not selling Verratti to Barça for 100 million euros has become a question of pride.
"Al Khelaifi has told me the player has a contract until 2021 and he could never sell Marco because he sees him as a champion to build a great PSG team around.
"He told me that if he sold him, he'd be putting his position at risk and that they'd never forgive him in Doha."
Sirigu in almost identical Verratti comments
Di Campli's remarks echo similar comments by ex-PSG keeper Salvatore Sirigu, who this week described Verratti as being "a little like a prisoner" at the club.
The agent also ruled out the possibility of his client rebelling against his employers to push through a transfer: "Marco is well aware of his contractual commitments, but it's normal for him to feel flattered by Barça's interest."