Kameni: Fenerbahçe signing scathing on Málaga boss Míchel
Carlos Kameni laments that Míchel did not tell him of his exit to his face, and suggests that the decision was based on factors beyond the football pitch.
New Fenerbahçe signing Carlos Kameni spoke to Mundo Deportivo about leaving LaLiga after 12 years, his new challenge in Turkey, and Málaga coach Míchel González. The Cameroonian 'keeper was not shy to criticise the manager who forced his exit from the Andalusian club.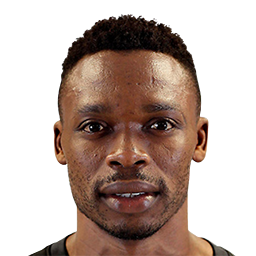 Kameni had offers from Italy, Portugal, Spain
Moving to Turkey: "I have got used to my life in Spain, and now I'm going to a very different country that I don't know."
Other offers: "I had offers from Italy, Portugal, and a Spanish team, but the time passed and nothing materialised. I had to decide because Fenerbahçe were moving closer to a deal. The offer was good and Fenerbahçe are one of the strongest clubs in the country. I thought that I shouldn't waste time."
A sad end at Málaga: "I can't deny that I leave with sadness because of the way everything has happened. Last year I signed a four-year contract, and I thought I would retire there [in Málaga]. After a good season, suddenly they tell me that I have to leave because I'm not in their plans."
Míchel didn't tell Kameni to his face 
How the Málaga exit came about: "One day the sporting director came and told me that Míchel would prefer another goalkeeper, and that if I stayed at Málaga, I wouldn't play. What hurt me most was that the coach didn't have the courage to tell me to my face. I spoke to him when the season finished and he didn't want to mention it to me, despite already having taken the decision, and I knew that they were offering me to other clubs. We were in contact daily, and at no point did he insinuate that he wanted me to leave."
Reasons beyond the pitch: "I would like to think that it was purely a sporting decision, but we already know that you see everything in football. Some players are wanted because they're tall, others because they're short, or white, or red… I don't want to say black. When you play and you see that you're doing well, I don't think there is a reason for them [the club] to ask you to leave. You can add competition, but they didn't tell me to stay at the club and fight for my place, they told me that I would go, and that was that."
Málaga's decision was not based on football
Míchel's motives: "I don't think that Míchel's decision was based solely on football. There is something else. He will know. What is more, I was the only 'keeper under contract in the first team, it wasn't like there were two or three and he needed to get rid of one or two. I was the only one. The decision wasn't taken for strictly footballing reasons, there was something else."
Kameni has no hard feelings: "I don't stay bitter, and besides, I don't know him [Míchel] as a person. If I had known him personally and if we had been together for a longer period, it would have affected me a lot. Bitterness? For what? I have a happy life. I wouldn't change my personality because of something disappointing like this, life goes on."
Málaga fans: "I won't be by their side, but the fans know that my heart is Malagueño. It's a painful separation, we will both miss each other."