Transfer window live online: Saturday 8 July 2017
Summer signings: All the rumours, talks and done deals taking place in LaLiga, the Premier League, Serie A, Ligue 1 and beyond.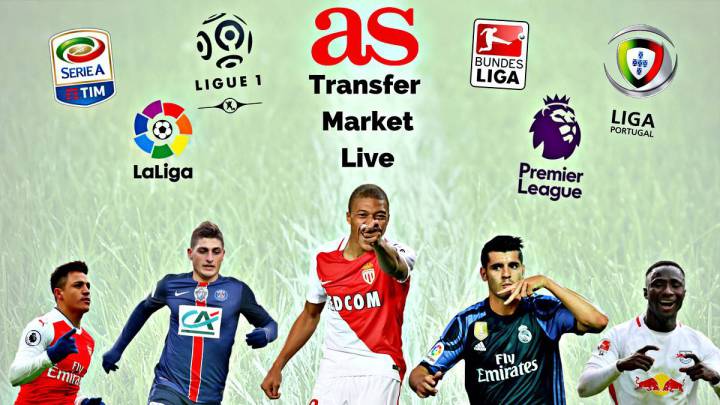 Transfer market live online
Join us for the latest from the 2017 summer window as we look at all the transfer news happening in Europe's major leagues and further afield. Rumours, negotiations, forthcoming deals, completed signings, contract extensions - it's all here.
Transfer window live: Saturday 8 July 2017
L'Équipe Mercato, a programme on L'Equipe's TV channel, says Alves does indeed have an agreement with PSG. 

Paulinho too is keen on going to Barcelona it seems. His club aren't too happy about it though.

Neymar really wants Barcelona to bring in fellow Brazilian Paulinho, says Neymar himself.

With Ceballos signing for Real Madrid, James wants to tie up his departure from the Bernabéu in the next 48 hours.

The former Real Madrid striker and general wayfarer Jesé is curreently being eyed up by Italian club Fiorentina. More here.

On a day of cash-splashing on the red side of Manchester, take a look at some of the biggest deals ever to take place in the Premier League and across Europe. 

Back in Spain, Saturday's AS front page leads with news that Dani Ceballos has said 'yes' to Real Madrid. We'll have more on that shortly.

Good morning and welcome to today's live transfer feed! We're starting with a bang today...