Ceballos: Real Madrid move held up by payment disagreement
With Real determined to pay in instalments and Betis after the full fee up front, confirmation of Dani Ceballos' Bernabéu switch has been delayed.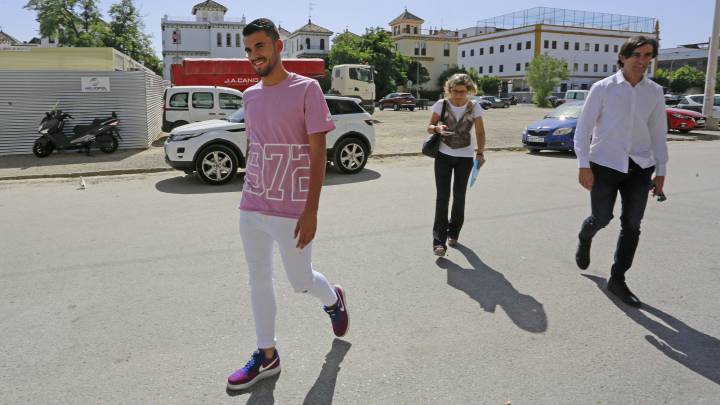 Dani Ceballos' switch to Real Madrid is being held up by a disagreement between Real Betis and Los Blancos over the payment of the midfielder's transfer fee.
Real want to pay in instalments, Betis after full fee now
With Real set to shell out 18 million euros for Ceballos - three million more than the 20-year-old's buy-out figure - the LaLiga and Champions League winners are keen for Betis to return the favour by allowing them to pay in instalments.
However, the Andalusians are holding out for the full amount up front.
Betis chief: Ceballos announcement due in "days or hours"
This late stumbling block in the negotiations between the two clubs is not likely to prevent the move from being confirmed imminently.
Having agreed personal terms with Real at the weekend, Ceballos arrived in Madrid on Sunday night for a medical, with Betis president Ángel Haro stating on Monday that he expects a deal for the Spain Under-21 star to be completed soon.
"He has an agreement with Real Madrid and at this time we're talking it all over [with Real]," he said. "It'll be sorted out in a question of days or hours."