Guardiola targets Mbappé for Manchester City
Sky Sports have been told by Spanish-based reporter Graham Hunter that the Premier League side are trying to steal a march on the Monaco player's other suitors.
The dinner between Manchester City manager Pep Guardiola and Europe's hottest property Kylian Mbappé, as revealed by L'Equipe, was not a polite gesture. Spanish-based reporter Graham Hunter, has spoken to Sky Sportsabout the former-Barça coach's intentions to sign the French star.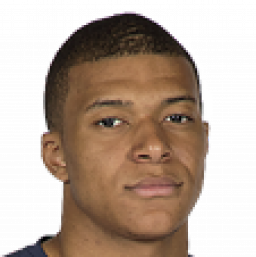 City aiming to push Mbappé to Manchester
Despite most of the speculation over recent months being about PSG, Arsenal, Liverpool and, especially, Real Madrid as those in discussion to take the player from Monaco, Hunter confirmed that the Manchester club are doing their best to convince those around the player. Speaking from his home town of Aberdeen in Scotland he told Sky:
"City are talking actively to Mbappe's representatives, saying they are best placed to develop his career, where he could work with Pep Guardiola and be paid handsomely. Real Madrid, meanwhile, are wooing Mbappe's agents saying they will break the transfer record for this kid. Zidane, of course, has known Mbappe since he was 14.
Three major capitals or Manchester?
"The battle is with Manchester City and they are persuasive and Mbappe is now thinking long and hard between London, Madrid, Paris and now Manchester. City are in that battle.
"At the moment it's hard to see him choosing Monaco over one of those, but none of clubs know who is favourite to sign this exceptional 18-year-old."
Manchester City spending big
Guardiola has already flexed the financial muscle of City's owners this summer bringing in Bernardo Silva (Mónaco, 50M€ ), Ederson (Benfica, 40M€) and Douglas Luiz (Vasco da Gama, 12M€). The deal for Tottenham's full-back Kyle Walker is also imminent, potentially 50 million euros but the 100 million or so for Mbappé would still be within their considerable means.
After a disappointing season Pep and City are looking to transform the fortunes of the club quickly. This could be the way to do it.